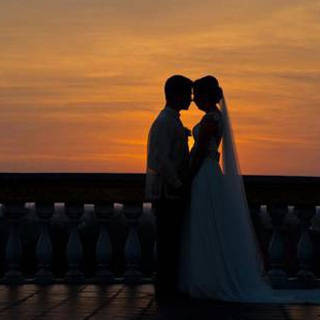 Planning a wedding can be one of the most fun, yet stressful, experiences any couple can encounter. Sometimes, no matter how organized the preparations can be, even superbride needs a little saving. Events & Tours, a provider of wedding packages and services, seeks to provide couples with the style and presentation that a couple would dream to have on their special day--all without breaking the budget.
"We are also a couple, and been [in the] industry just before the engagement," shares Jennifer Barbon-Nofies, half of the husband-and-wife duo behind Events & Tours. "The feeling of being a soon-to-be-wed, as well as a wedding coordinator, helps us understand more the needs of our client. Planning and organizing is our fulltime job." And this, especially, is what sets Events & Tours apart from other coordinators. Operating on a three-tier service package (wedding packages, wedding coordination, and event styling), this dedicated team ensures that their clients' needs and expectations are exceeded.
ADVERTISEMENT - CONTINUE READING BELOW
Couples on a budget need not look far for quality service. With Events &Tours, a couple's dream wedding may just be within their reach. They provide wedding packages with inclusions such as domestic honeymoon packages, on-the-day coordination, and invitations just to name a few. Their wedding coordination services, ranging from full coordination to preparation consultation, are tailored to fit each couple's varied budget. Styling the big day is also no worry, as Events & Tours provides styling themes that cater to the couple's own unique venues.
CONTINUE READING BELOW
Recommended Videos
With their extensive experience in the wedding industry, Events & Tours is certainly making waves not only in the local scene but internationally as well. After constant participation in wedding exhibits and seminars, Events & Tours continues to impress clients here and abroad with their creativity and passion.
To date, Events & Tours is now making its way into the fascinating world of event styling. "We may not promise you [the] moon and stars - what we provide is an event of a lifetime," Jennifer says.

ADVERTISEMENT - CONTINUE READING BELOW
Comments
Load More Stories