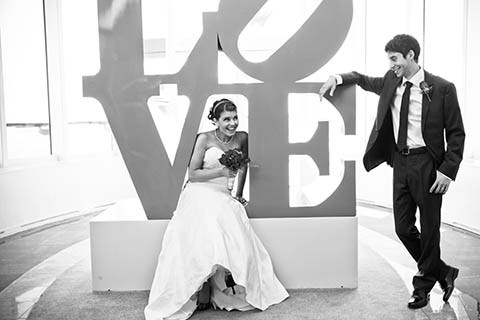 Weddings are a day of firsts and lasts. For the soon-to-wed couple, they will have their first kiss, first dance, last walk down the aisle and the list goes on. These special yet fleeting moments happen only once and are impossible to recreate. This is why having a skilled photographer who knows precisely when to shoot makes all the difference.

When it comes to weddings, Equinox Photography understands that there are no do-overs and they pride themselves in capturing those once-in-a-lifetime moments.

Jed, Dom and Kenneth have been friends since college, graduating from the same university with the same fine arts degree. They went their separate ways after school with Jed working overseas as a photo production manager. It wasn't until his return that he would again cross paths with Dom and Kenneth, and eventually put up the business they always wanted.

Back in college, they were taught to shoot on film, an experience that has become invaluable to them today. Before, they did not have the convenience of taking shot after shot with the hope of getting at least one decent picture. Nor did they have the luxury to simply sift through all the bad ones leaving behind whatever shots they deemed passable. They learned how to be patient and developed an eye and feel for knowing the right moment to snap away. This is the kind of training they have taken to heart when shooting their clients. For weddings especially, they know timing is everything.

ADVERTISEMENT - CONTINUE READING BELOW
Apart from their background, another strength of the team is their ability to make their clients feel at ease and look effortlessly beautiful in front of the camera. For Jed, Dom and Kenneth, their clients' comfort always come first. They believe trust between the photographer and the couple is necessary so they can get the most natural and genuine expressions in their pictorials. Thus, they do their best to build a good rapport with all their clients and deal with any apprehension the couple may have prior to the wedding or shoot.

The goal of Equinox photography has always been to deliver quality service at the best prices possible. And although they're enjoying their current success, they refuse to be complacent. During their downtime, they organize shoots on their own to practice and perfect the craft they have fallen in love with.

Equinox Photography has a promising future. And with these three behind the lens, clients can be sure that no moment will go to waste and each picture will count.
ADVERTISEMENT - CONTINUE READING BELOW
Comments
Load More Stories