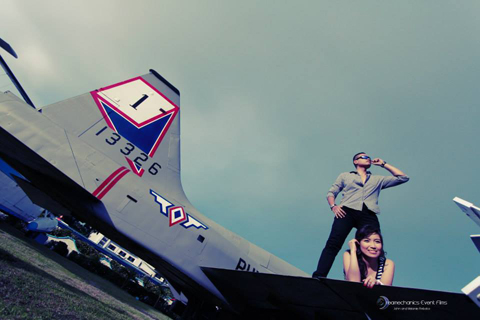 Building from the aesthetic skills acquired from their years in photography, the couple decided to fully immerse themselves in videography and, armed with their unique talents in visual storytelling, focused on wedding videos as a niche. "We pride ourselves in our ability to capture emotions and to turn these split-second moments into everlasting memories," they say. "We find details that will give a more defined reflection of the personality of our clients. Our video shows our dedication in telling our client's story."
CONTINUE READING BELOW
Recommended Videos
The tandem opts for a simple style in their output. "Our style evokes a more natural feeling that speaks to the heart," they share. Seemingly, taking away the frills and technicalities of their craft, they've captured the best formula. "We simply like to make videos that would make the viewers fall in love."
Despite producing high-quality videos, the company's packages are surprisingly affordable. "We don't make videos just for the sake of getting paid," they say. "This is why we also offer very reasonable packages. What's relevant is that we enjoy working together as husband and wife, we strengthen our relationship, [and] through this we get motivated to make wonderful videos that will surely delight our clients."
ADVERTISEMENT - CONTINUE READING BELOW
This inspiring couple has big dreams for their business, and they constantly hone their skills through seminars and workshops. However, one mindset keeps them grounded and sets them apart from other industry experts. They say, "We hone our skills in every wedding. It is our training ground. We continuously approach every wedding as it is our first." Truly, this discipline is what allows Dreamechanics to approach each and every project as a unique opportunity and with a fresh eye.
Taking inspiration from their own love story, Teej and Melanie of Dreamechanics Event Films are sure to make you fall in love time and time again with videos that possess a quality of timelessness that's hard to find anywhere else.
Comments
Load More Stories