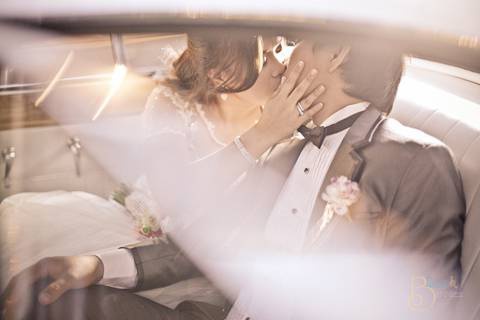 The wonderkids of Blacktieproject have fully come into their own. As Bliss and Berries, their clients can expect the same disciplined artistry in a more youthful and affordable package.

Describing their team as bubbly and fun, Bliss and Berries' works--wedding videos with happy soundtracks, whimsical engagement shoots in unlikely locations, and wedding albums teeming with charming grooms and adorable brides--reverberate with energy. Their fascination for love stories serve as added lens, attentive to moments of kilig, nervous anticipation, and "This is it!" realizations ubiquitous in weddings.

Like your old buddies who have started to make it big, Bliss and Berries carry out their work in a light and relaxed manner. However, beneath their easygoing façade are pros who do their homework. Careful planning is carried out for the concept, details are sorted to capture the aimed-for look and feel, and the session starts right on schedule.

Taking the bold step away from their mentors, this young team are out to infuse their brand of freshness into couples' timeless tales of love. Better clutch your hearts, Bliss and Berries is about to make you go "Awww..."

Click here to know more about Bliss and Berries.


Comments
Load More Stories