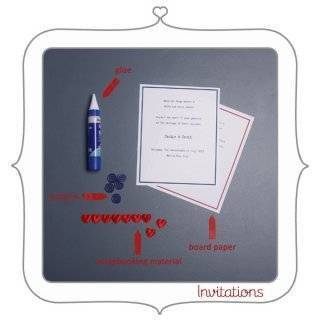 Adding a personal touch to your wedding invitations is as easy as 1, 2, 3 when you make them yourself. All you need is some paper, scrapbooking materials and a little creativity!

Materials:
Board paper

Scrapbooking materials, buttons, etc. (PhP11.00-15.00)

Glue (PhP44.00)
ADVERTISEMENT - CONTINUE READING BELOW
Get the latest updates from Female Network
Subscribe to our Newsletter!
Comments
Load More Stories
You're leaving?

How about one more story before you go?
No Thanks