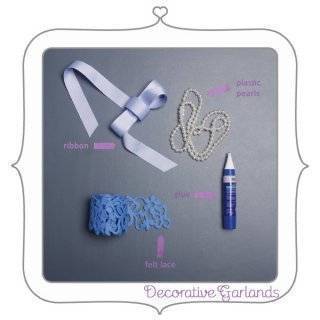 Nothing exudes classic elegance like pearls and lace. A felt lace garland with ribbons and pearls can give your buffet or cake tables a sophisticated touch--and all you need are items found in bookstores and fabric shops!
Photos by Madz Alsola
Materials:
Felt lace (PhP45.75)

Plastic pearls
Ribbon
Glue (PhP44.00)
ADVERTISEMENT - CONTINUE READING BELOW
Get the latest updates from Female Network
Subscribe to our Newsletter!
Comments
Load More Stories
You're leaving?

How about one more story before you go?
No Thanks