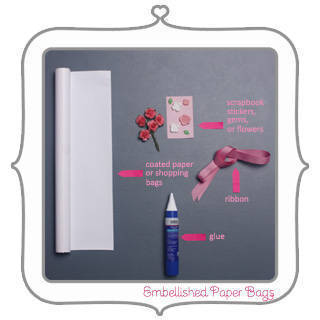 Want to add oomph to your souvenirs? You don't need to spend a fortune on cute packaging--these dainty paper bags will ensure that your favors' wrapping is as pretty as the trinkets inside.
Photos by Madz Alsola
 Materials:
Paper Bags or Coated Paper
Ribbons
Scrapbook Rosettes (PhP39.50)
Glue (PhP44.00)
ADVERTISEMENT - CONTINUE READING BELOW
Get the latest updates from Female Network
Subscribe to our Newsletter!
Comments
Load More Stories
You're leaving?

How about one more story before you go?
No Thanks