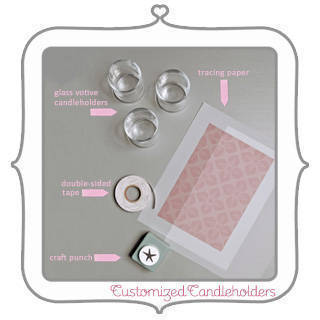 Candles and flowers are staples at almost any wedding, but your wedding decorations need not be generic. Add a personal touch to your wedding decorations by designing your own votive candleholders!
Photos by Shaira Luna
Materials:
Glass votive candleholders
Tracing paper

Double-sided tape (PhP 23.00)

Craft punch (PhP 232.50)

ADVERTISEMENT - CONTINUE READING BELOW
Get the latest updates from Female Network
Subscribe to our Newsletter!
Comments
Load More Stories
You're leaving?

How about one more story before you go?
No Thanks