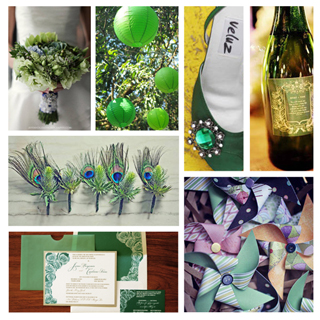 A color that stands for beginnings, green is one appropriate pick for a wedding, since it complements your and your groom's fresh start. For 2013, Pantone chose a luxurious and vibrant shade, Emerald. The color is meant to represent growth, renewal, and prosperity--things that you'd surely want as you embark on a new chapter of your lives together.
Also associated with a precious stone, Emerald is the perfect hue for sophisticated couples. On the other hand, Emerald is also a good option for laid-back couples, since it mirrors the verdant outdoors.
Take inspiration from our color moodboard below, and see how Emerald details can make for a vibrant celebration.

To find events stylists for your Emerald-themed celebration, click here.

ADVERTISEMENT - CONTINUE READING BELOW
CONTINUE READING BELOW
Recommended Videos
You might also want to check:
Load More Stories