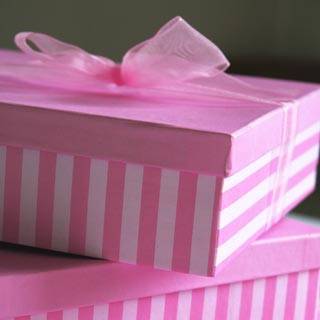 Before you walk down the aisle and say goodbye to singlehood, your girlfriends would want to send you off in style. This sendoff is done in the form of a bridal shower, a time-honored and fun tradition for brides-to-be. Read on to find out about the basic things you need to know about a bridal shower.
What is it exactly?
A bridal shower is a get-together with your gal pals, and it is your last hurrah as a single woman before you tie the knot. This is usually done days before your wedding (many would advise against holding it on the night before the big day--you want to get your beauty sleep!), and is essentially a gift-giving party thrown in your honor. With all the variations of bridal showers nowadays, these parties can range from an intimate gathering at home to a wild night out.
Who hosts it?
You'd be delighted to know that you won't have to stress yourself over planning your bridal shower--by tradition, your friends will take care of the program and foot the bill, too. All you have to do is be there on the day of the party-pretty easy, right?
What can you expect?
Friends definitely want to help you get ready, so they might give you tokens which you can use for your wedding, honeymoon, or marriage. The gift-giving part really is the core of the party; your friends might even prepare a short program where they'll give you their gifts one by one. You can also expect games at the party. While they'll be showering you with presents, you'll also get something more valuable--pieces of advice from friends who know you best.
ADVERTISEMENT - CONTINUE READING BELOW
What are ways to celebrate it?
The bridal shower has come a long way from being a simple get-together with your girlfriends (although you can still do that). There are now more options for the bridal shower. It can be something as laidback as a mani-pedi at home, a pamper day at the salon and spa, or a road trip at a nearby destination. If your friends want a livelier setup, they might invite you out for a night of drinks and dancing or a major videoke session. Ask them to check out Bridal Shower Ideas for suggestions on celebrating the event.
Whether your friends throw you a casual affair or a sophisticated party, they'll make sure that you'll have a great time. And this is one of the times when you'll find yourself extremely lucky because you have friends who wish for your happiness.
Comments
Load More Stories