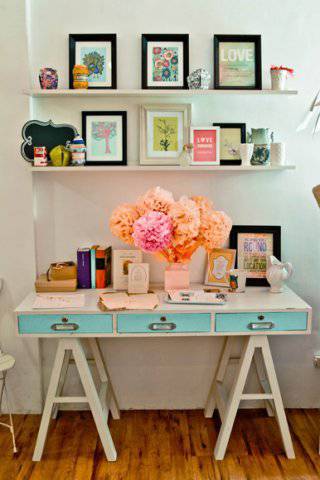 Couples take inspiration from many different things to help them plan their dream wedding. While the Internet and wedding magazines present a lot of options, couples still need a guide to filter their ideas to come up with one cohesive vision. Preparing for the big day would be a lot easier if the suppliers they book are those that have worked together already, and are generally on the same page when executing ideas.
At My Little Craft, couples will find getting inspired, deciding on a theme, and booking suppliers easy and enjoyable, since the boutique presents one prime supplier per category. With good friendship and passion for what they do as foundation, the ladies of My Little Craft ensure a professional and personalized kind of service. "Working with our team is fun and refreshing. We're all excited to help out brides execute their dream wedding, making sure it reflects their personal style and taste. We all love doing weddings, we love browsing through new trends, and we share what we research with our brides." says Bel Surla-Mojica, the pioneering force behind My Little Craft.
ADVERTISEMENT - CONTINUE READING BELOW
Aside from the team's work ethic, clients of My Little Craft also get to enjoy a one-of-a-kind experience at the shop, as it features lovely interiors that foster a nice environment for wedding planning. The shop exudes a homey vibe that allows brides to feel comfortable as they consult with their suppliers. The chic details in the store also help clients get inspired with wedding ideas.
Browse through our gallery below and see what awaits your visit at My Little Craft.
Comments
Load More Stories