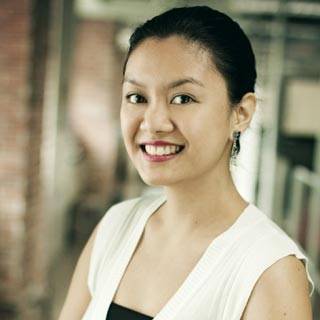 A big hello to everyone reading this! While I'm normally very shy about my personal life, I thought that blogging about planning my wedding would be a good way to diarize the days leading up to the event. I figure that 20 years down the line, I'll thank my younger self for doing this.
ADVERTISEMENT - CONTINUE READING BELOW
So let me start by introducing myself. My name is Isha and you might know me from the website that I work on, StyleBible.ph. (Visit us daily; it's a lot of fun!) I got engaged to The Groom last August, on my birthday to be exact, and since then it's been quite an adventure.
We decided that we'd like to pay for our own wedding, which has proven to be both a challenge and a positive thing all at the same time. While we have more freedom to decide on how we want the end product to turn out, we're also very cautious with the budget we've penciled in.
So far, I've learned the following things:
People will always give their input, solicited or otherwise, so be gracious and humor them. They're only excited for you.
Creating a guest list, and sticking to the number of guests you've decided on, is a labor of love and will be a challenge. The only advice I can give is to start working on it early!
Regardless of whatever constraints you may have, do go with the suppliers and venues that put a smile on your face. To quote Audrey Hepburn, "Happy girls are the prettiest girls." You'll want good vibes all around while you're planning
Make a scrapbook of photos and inspirations, if you can. It'll help you organize your thoughts and it's a wonderful keepsake.
Remember, while you're the bride, it's not just about you. It's about him too!
ADVERTISEMENT - CONTINUE READING BELOW

Truth be told, the morning after we got engaged, I did sign up for an account in BridalBook.ph. I actually just wanted to look through all the photo galleries of other people's weddings to get ideas. This helped me pin down what I wanted and didn't want. It also gave me a list of suppliers and venues to check out.
While I won't claim to be an expert at planning a wedding, I can at least say that I'm probably going through the same thing as all you other brides out there. (I'm quite blessed that two of my other really good friends are getting married next year so we sound off on each other.) It's a mix of happiness and a dash of "what am I doing?"
Hopefully you'll enjoy going on this journey with me and maybe you'd like to share about yours via the comments.
ADVERTISEMENT - CONTINUE READING BELOW
Wedding countdown: 226 days 'til the wedding!
--Isha.
Comments
Load More Stories