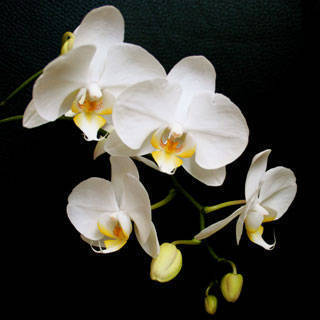 Dangwa, the local Mecca of blooms could well be the practical bride's answer to sourcing affordable wedding flowers. Ask anyone where you should buy blooms for your wedding, and you'll be advised to head to this well-known market. But before you navigate Dangwa, check out the essential info we've gathered.
Dangwa is busiest at night...
Flowers in Dangwa come from Baguio and Davao; some shops source flowers from places as far as Thailand. Delivery times vary depending on the airlines that carry the flowers, but most deliveries are done at night. Expect shopkeepers to be up and about while the world sleeps.
But nighttime is also the best time to head there.
To get the first dibs on the newly delivered flowers, head to Dangwa at night. The flowers are still fresh, and you have a wider selection of blooms. This is especially advantageous when you plan to purchase loose flowers; since those haven't been trimmed yet, they're still cheaper.
ADVERTISEMENT - CONTINUE READING BELOW
Flowers with shorter stems are cheaper.
Among the factors that affect the prices of flowers in Dangwa is the length of the stems. When the flowers are newly delivered, they have longer stems. However, as the day wears on, the stems are snipped shorter to facilitate the flower's water absorption. So flowers with longer stems are fresher and more expensive, but those with shorter stems are made more affordable.
CONTINUE READING BELOW
Recommended Videos
White orchids are among the bestsellers.
Proof that Dangwa is a haven among brides is the sheer number of white orchids they sell at the market. A popular choice for floral arrangements, white orchids look especially great for Zen-inspired weddings. White orchids can be expensive in commercial flower shops, so it's best to get yours from Dangwa if you want such flowers for your wedding.
Malaysian Mums are among the cheapest.
Flowers in Dangwa are cheap, but if you want even more affordable flowers, consider using Malaysian Mums as your wedding flowers. These are among their cheapest--not counting fillers like baby's breath, of course. For ultimately affordable wedding flowers, have arrangements made mainly of fillers; if done right, the arrangements will still look great
ADVERTISEMENT - CONTINUE READING BELOW
Commuting to Dangwa?
Take one of the Dapitan-UST or Blumentritt-Dimasalang jeepneys found along Quiapo and Taft, and get off at Dangwa.
You might also want to check:
Comments
Load More Stories