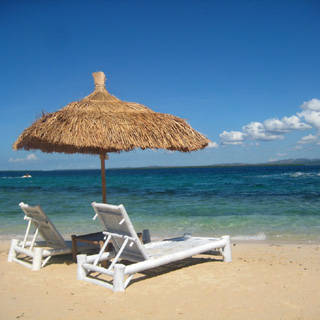 If you've spent most of your resources on the wedding, check out these tips to save on your honeymoon.
Check for flight and hotel packages.
Airlines have partner hotels, and staying in one gives you access to exclusive deals, like city tours or discounted rates. They might also have other packages for honeymooners, which include romantic dinners and spa visits. Don't forget to check websites like Tripadvisor.com for actual reviews of the hotels though.
Join group tours.
Being part of a bigger group means there'll be more of you splitting expenses, often resulting to cheaper fees. Sharing the bus and tour guide with other travelers will definitely be more economical than, say, riding a cab from one honeymoon destination to another. Don't spend the entire trip with a group, though. Remember, you're on your honeymoon.
Make your own honeymoon itinerary.
Various websites and travel agencies can point you to popular honeymoon destinations, but booking package tours can have its downside: you might not be interested to see or do everything they've recommended. Do your research--if, for example, you get queasy on boat rides, you can cross the city cruise off the list.
ADVERTISEMENT - CONTINUE READING BELOW
Stay in B&Bs near attractions.
If a hotel is too expensive for your honeymoon budget, explore other options like a bed and breakfast or homestay. They may not have an Olympic-size pool or a dry cleaning service, but they're cozy enough for your honeymoon. These places are often run by families, so they could be homier than a five-star suite.
Ride the public transportation.
Riding a cab is a convenient way to travel on your honeymoon, but it can get pretty expensive. Do as the locals do; ride a bus, train, or other (safe) modes of transportation. You can also rent bikes in other cities. Not only will you save on your honeymoon expenses, but you'll also see the city or province from a local's point of view.
Sample local fare.
In every honeymoon destination, there are restaurants or joints for tourists. While eating in these places can give you a sense of comfort, remember that the price range could be higher. Go to places where locals eat. Do this only if you don't have a sensitive tummy, and be wary of food sold in streets. A bad stomach will definitely ruin the honeymoon mood.
ADVERTISEMENT - CONTINUE READING BELOW
Have money changed in the bank.
If you're traveling abroad for the honeymoon, don't have all your money changed at the airport. Just have enough for food and your transportation to the hotel. A bank can give you better rates, and assures that you're not being ripped off. Also check newspapers or websites like Xe.com for the current exchange rates.
Comments
Load More Stories