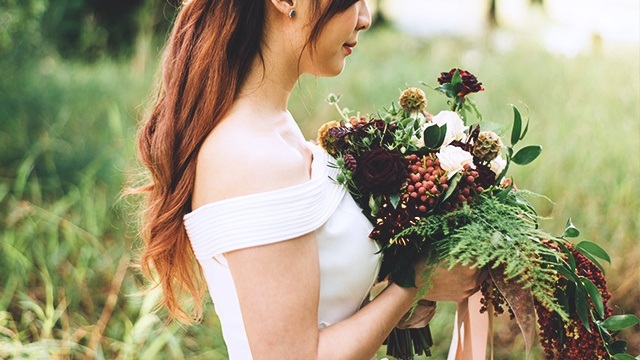 Planning a magical wedding this year? Look no further, dear brides and grooms-to-be! Because we know how important your special day is (together with the pressure of booking the best suppliers out there), we have compiled here a list of the upcoming 2017 bridal and wedding fairs that you can visit, with over 100 suppliers and limited-period offers to vie for.
Whether you're searching to book anything from caterers, venues, videographers and musicians, to event stylists, make-up artists, graphic designers, organizers and photographers – they'll all gather for two days at the most accessible locations near you.
So mark your calendars future newlyweds, because you've got a quite a number of expo dates to check out from Manila to Tagaytay:
1. Kasalang Tagaytay Expo
The Grandest Wedding Venues & Suppliers Expo in the South
When: Feb 25 - 26, 2017 at 10:00AM to 8:00PM
Where: Tagaytay International Convention Center, 4120 Tagaytay City
Organizer: Events Management Services, www.facebook.com/KasalangTagaytay
2. I Do In The Sky Bridal Fair
The first ever Bridal Fair series in Skyranch Tagaytay offering a wide variety of quality and commendable wedding suppliers in the country.
When: March 18 - 19, 2017 at  10:00AM to 8:00PM
Where: Skyranch Tagaytay, Tagaytay - Nasugbu Hwy, Kaybagal South, Tagaytay City
Organizer: SP / Shuttersteve Events Management, www.facebook.com/events/1835066840073346
3. Wedding Expo Philippines
Asia's Biggest Wedding Fair!
When: March 18 – 19, 2017 & September 9 – 10, 2017 at 10:00AM to 8:00PM
Where: SMX Convention Center, Mall Of Asia Complex
Organizer: Themes & Motifs Events Co., www.facebook.com/events/238805103237901
4. Brides and Beyond: An Elegant Bridal Fair
The much-awaited intimate bridal fair, is back for its 6th edition!
Showcasing only the most amazing wedding suppliers in the industry. Let's plan that perfect wedding!
When: April 1-2, 2017 at 10:00AM to 8:00PM
Where: Enderun Tent, 1100 Campus Ave., McKinley Hill, Taguig
Organizer: Think Pink Events
ADVERTISEMENT - CONTINUE READING BELOW
 
5. Weddings and Debut Expo
The Grandest MidYear Wedding & Debut 2017 Expo!
When: May 6 -7, 2017 at 10:00AM to 8:00PM 
Where: The Megatrade Hall, SM Megamall
Organizer: Weddings & Beyond, www.facebook.com/wednbeyond
  

6. Getting Married Bridal Fair
Be a part of the bridal fair with the MOST SOUGHT AFTER WEDDING SUPPLIERS in the country.
Pre-register online for free to avoid having to stand in long queues for a pass.
When: May 27 – 28, 2017 / July 14 – 15, 2017 / November 4 – 5, 2017
Where: SMX Convention Center, Mall Of Asia
Organizer: Getting Married Wedding Coordinators and Planners
Website: Getting Married Wedding Coordinators and Planners
To save you time and effort, make sure that before you even go to fairs and expos to scour for the best deals, you already have a short list of candidates to keep an eye out for. Already discuss a budget with your fiancé (a rough estimate will greatly help narrow the selection!) and make sure to already have an idea as to how you want your wedding to be. That being said, always keep an open mind. Many brides will tell you that all their initial plans changed, but that's what expos are for! Either way, having a vision as a couple will help you get started.
To see what Pinay brides like you have experienced before and to get ideas on who the best people are to hire for your wedding day, visit our Engagements and Weddings forums on Girltalk. Your romantic adventure starts here and we couldn't be more excited for you. Wishing you the best as you countdown to a once in a lifetime celebration!
Comments
Load More Stories