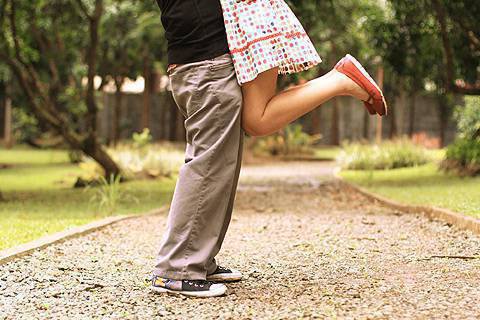 While wedding trends come and go, photography is still considered an indispensable investment. Not only are photographs convenient to store and view, but they also allow couples to easily look back on their special day.
Nowadays, couples can choose from a variety of photography packages that suit their budget. Basic photography wedding packages are cost-effective, and couples on a budget can tap photographers that offer service-only packages. Below are just some suppliers with offerings from PhP30,000 and below.
Rule of Thirds by JR Salonga Photography
Known photographer JR Salonga gets behind the viewfinder for 8 to 10 hours not just to capture the highlights of the wedding, but also to provide full coverage of the celebration. Rule of Thirds by JR Salonga Photography offers Package Rule # 1 for PhP20,000 inclusive of service of three photographers, unlimited shots, and 20-30 edited photos.
Shadow Hype
The Blood Stone Photography package of Shadow Hype boasts of extensive photography coverage for only PhP16,000. Three photographers will shoot the entirety of the occasion, and provide the couple with high-quality photos in DVD format.
MyPhotato Weddings
For only PhP20,000, those on a tight budget can take advantage of MyPhotato's wedding photography package. Two photographers will cover the wedding from start to finish, and will furnish the couple with digital copies of the photos at the end of the event.
Saintz Photographs
The Genesis package of Saintz Photographs, at PhP15,000, includes full coverage of the wedding, and unlimited shots by renowned photographer Eymard Figueroa. Another photographer joins the team and captures the event starting from the preparation until the conclusion of the event.
ADVERTISEMENT - CONTINUE READING BELOW
Flickerhappy Studio
Flickerhappy Studio's service-only package provides both soft and hard copies of the wedding coverage. At PhP25,000, couples can get 150 post-processed 4R prints and raw, unedited files of the photos in DVD format.
Eugene Martinez Photography
Eugene Martinez' package starts at PhP30,000, and it includes a comprehensive coverage of the wedding. From the preparation stage, up to the ceremony and the reception, all the important events will be documented in photos and saved in a DVD. In addition, post-processed photos selected by the photographer will also be provided in the CD.
Comments
Load More Stories