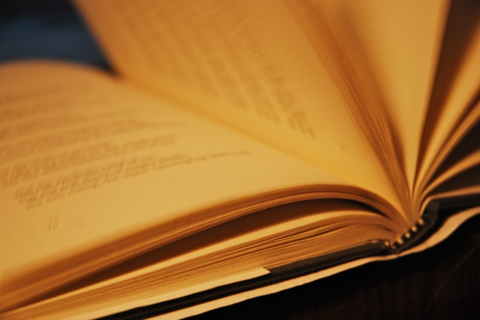 The passage read during your wedding ceremony holds much significance because ideally, it sums up the virtues for you and your groom's marriage. Bible verses on love are among the top choices for traditional couples, but if you want other options, you can also incorporate into your vows romantic poems or literary passages. Below are five popular wedding passages--traditional and creative--that you and your husband-to-be might want to be read on your big day.
Traditional Wedding Passages
These passages are ideal for church ceremonies because these are in keeping the solemnity of the Sacrament of Matrimony.
Corinthians 13:4-13
Love is patient, love is kind.
It does not envy, it does not boast, it is not proud.
It is not rude, it is not self-seeking,
it is not easily angered, it keeps no record of wrongs.
Love does not delight in evil but rejoices with the truth.
It always protects, always trusts, always hopes, always perseveres.
And now faith, hope, and love abide, but the greatest of these is love.

Colossians 3:12-19
Therefore, as God's chosen people, holy and dearly loved, clothe yourselves with compassion, kindness, humility, gentleness and patience. Bear with each other and forgive whatever grievances you may have against one another. Forgive as the Lord forgave you. And over all these virtues put on love, which binds them all together in perfect unity.

Let the peace of Christ rule in your hearts, since as members of one body you were called to peace. And be thankful. Let the word of Christ dwell in you richly as you teach and admonish one another with all wisdom, and as you sing psalms, hymns and spiritual songs with gratitude in your hearts to God. And whatever you do, whether in word or deed, do it all in the name of the Lord Jesus, giving thanks to God the Father through him.

Wives, submit to your husbands, as is fitting in the Lord.
Husbands, love your wives and do not be harsh with them.
Creative & Non-Traditional Wedding Passages
Secular ceremonies are more flexible to using nontraditional wedding passages. If you're having a church wedding, remember to ask permission from the officiant before using these nontraditional passages in your ceremony. Or you may opt to add these passages to your vows instead.

How do I love thee?  by Elizabeth Barrett Browning
How do I love thee? Let me count the ways.
I love thee to the depth and breadth and height
My soul can reach, when feeling out of sight
For the ends of Being and ideal Grace.
I love thee to the level of everyday's
Most quiet need, by sun and candle-light.
I love thee freely, as men strive for Right;
I love thee purely, as they turn from Praise.
I love thee with a passion put to use
In my old griefs, and with my childhood's faith.
I love thee with a love I seemed to lose
With my lost saints, --- I love thee with the breath,
Smiles, tears, of all my life! --- and, if God choose,
I shall but love thee better after death.


Sonnet 18 by William Shakespeare
Shall I compare thee to a Summer's day?
Thou are more lovely and more temperate:
Rough winds do shake the darling buds of May,
And Summer's lease hath all too short a date:
Sometime too hot the eye of heaven shines,
And often is his gold complexion dimm'd;
And every fair from fair sometime declines,
By chance or nature's changing course untrimm'd:


But thy eternal Summer shall not fade
Nor lose possession of that fair thou ow'st;
Nor shall Death brag thou wander'st in his shade,
When in eternal lines to time thou grow'st:
So long as men can breathe, or eyes can see,
So long lives this, and this gives life to thee


On Marriage from The Prophet by Kahlil Gibran
Then Almitra spoke again and said, And what of Marriage, Master? And he answered saying:
You were born together, and together you shall be forevermore.
You shall be together when the white wings of death scatter your days.
Ay, you shall be together even in the silent memory of God.
But let there be spaces in your togetherness,
And let the winds of the heavens dance between you.

Love one another, but make not a bond of love:
Let it rather be a moving sea between the shores of your souls.
Fill each other's cup but drink not from one cup.
Give one another of your bread but eat not from the same loaf.
Sing and dance together and be joyous, but let each one of you be alone,
Even as the strings of a lute are alone though they quiver with the same music.

Give your hearts, but not into each other's keeping.
For only the hand of Life can contain your hearts.
And stand together yet not too near together:
For the pillars of the temple stand apart,
And the oak tree and the cypress grow not in each other's shadow.
For listings of churches and ceremony venues, click here.

ADVERTISEMENT - CONTINUE READING BELOW
Comments
Load More Stories