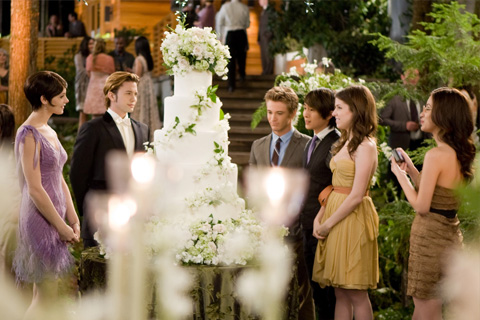 As someone who had her wedding at home, there are a number of insights I can lend to this type of wedding. An at-home wedding can be simple and dainty (such as mine was—very DIY-inspired), or elegant and refined (with the help of professional stylists and suppliers). Here are some practical tips to help you plan an intimate wedding-at-home that is unique, laid-back but still beautiful and meaningful for you and your partner.
1. Consider your location and space.
Getting married at home—whether it is your future home or the home of one of your parents — should consider the accessibility of the location and the amount of space you're working with. You need to also decide whether you will only use the exteriors of the home (i.e. the lawn, the gardens) or also include the interior spaces, like the living room/great room and patios, if any. An ideal intimate at-home wedding will entail a smaller headcount—say, anywhere from 30 to 80 people, maximum. (I had almost a hundred in mine; we utilized the gardens and the main lanai of my parents' house.)

It may help to hire a space planner or wedding coordinator, who can help you navigate through layout options for the tables, dance floor, seats and aisle (if you are exchanging vows at home, not in a church).

2. Work with a wedding team that specializes in intimate celebrations.
Working with a home setup is very different from working with a professional venue like a hotel or event space rental. Your wedding team should comprise people who can effectively and cordially communicate with the owners of the home where you'll be having your wedding. The team—from the coordinator to the florists and caterers on the day itself—should be gracious and kind towards the stewards and servants of the home, and most especially, be in good terms with the homeowners. Ask friends for recommendations on wedding teams that are reputed for their work ethic and expertise in at-home celebrations.
3. Have certain utilities in place.
Of course, this will be the responsibility of your wedding coordinator, but you should have an idea of the extras you'll need to factor in when planning your wedding reception for your home.


•
Gardening and landscaping: If your garden will serve as the stage for the reception, then you need to tend it months in advance so that on the week of the wedding itself, your garden will be ready for extra florals that may be brought in.
•
Back-up power supply, or extra wiring of the house electricals: Rent or purchase a generator, as you may need backup. These can be noisy, though, so you may opt instead to install extra electrical lines for the wedding itself, which could come out cheaper, too.
•
Extra toilets: A rule of thumb when it comes to water closets is 1 toilet for every 35 persons. We won't go into details about how septic tanks work, but basically consider the number of toilets you can manage for your guests and try to stay within a guest list limit, e.g. There are two bathrooms available to guests = 70 pax.
4. Inform your village association or barangay, and your neighbors, of your wedding.
No, you don't need to invite them, but it is courteous and proper to inform your neighbors that you will have a wedding at your home. Go the extra mile by giving them a courtesy gift, say, maybe a basket of fruit and a note of thanks, or a simple bottle of wine, a day or two before the party. It's a nice way of saying "thank you" for letting you party away!
If you're ready to have your wedding at home, know that the best thing about it is that it will be one-of-a-kind, special and very personal. I can honestly say that nothing compares to the feeling of gowning-up in your childhood bedroom and leaving it a bride. It all makes the location planning, logistics and the effort worth it.

SCREENCAP: The Twilight Saga: Breaking Dawn Part 1/Pioneer Films (2011)
ADVERTISEMENT - CONTINUE READING BELOW
Comments
Load More Stories