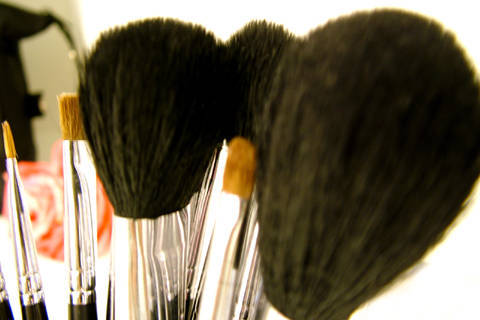 Your wedding is one of the most important events in your life, and your bridal makeup plays a huge part in making you look your best. To ensure that your wedding makeup works to your advantage on the big day, avoid these three mishaps.
1. Not having a trial session

We're all for being brave and taking risks, but winging it shouldn't apply to your bridal makeup. A trial makeup session is a must--you want to make sure that you'll get what you want on your wedding. The trial session allows you to voice out concerns and preferences so that your makeup artist can make adjustments for you. This will also allow your makeup artist to work faster on your wedding day, since she or he already knows what you've agreed on.
2. Not looking like you
It's understandable that you want to try something new on your wedding day, but don't ask your makeup artist to go crazy with experimentation. Have one indulgence--like a bright red lipstick or smokey eyeshadow--and then keep the rest simple. On the big day, you should still look like you, only more glammed up than usual. Asking for changes that are too drastic will make your groom and guests unable to recognize you.
ADVERTISEMENT - CONTINUE READING BELOW
CONTINUE READING BELOW
Recommended Videos
3. Not being ready for wedding makeup touch-ups
You don't have to shell out big bucks for your wedding makeup, but do invest in a powder and lipstick in the same shades used by your makeup artist. You'll eventually need to do touch-ups as the day progresses--otherwise, you'll look washed out in photos by the time the reception rolls in. Reputable makeup artists use long-wearing formulas, but to be on the safe side, you may also book your makeup artist to stay and do retouches until the reception if your budget permits.
To find a hair and makeup artist for your big day, see our listings here.

You might also want to check:
Comments
Load More Stories