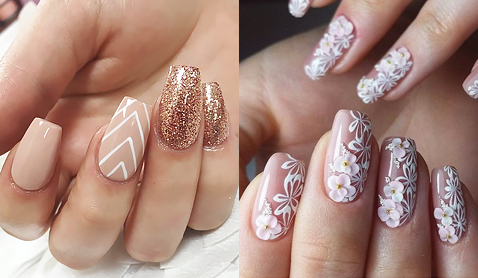 Weddings are all about the details, and one thing that many brides forget in the rush of things is getting their nails done. Gorgeous tips add a pop of color and a touch of class that complete your bridal look, and although colors are traditionally low-key and muted, there's no rule saying that you can't play around with patterns and embellishments.

Here are a few great pegs that can be your inspiration for that pre-wedding manicure session.

1. Go simple and clean.


2. Explore textures.


3. Love the lace.


4. Metallic can be chic.


5. Less is more.


6. Go floral.


7. Play with embellishments.


8. Wear more than one band.


9. Indulge in sunset shades.


10. Make a statement.


11. Dress up the classic French tip manicure.


12. Stay sweet.



Get the latest updates from Female Network
Subscribe to our Newsletter!
Comments
Load More Stories
You're leaving?

How about one more story before you go?
No Thanks