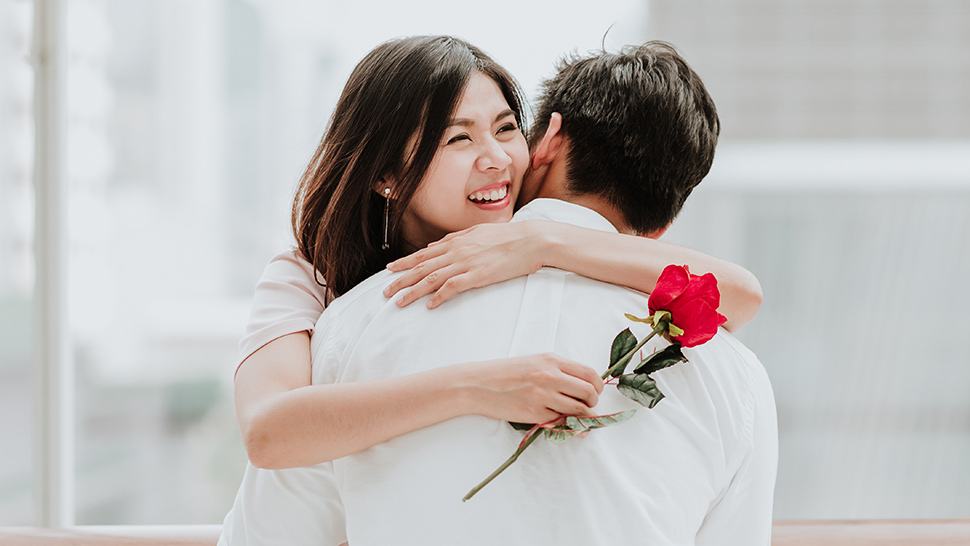 Let's get things straight: finding a long-term partner is indeed a daunting task. A person's needs, wants, and aspirations change as time passes and circumstances evolve–which can lead to two people growing apart no matter how good things were at the start.
It isn't impossible though! Here are three couples who have maintained a long-term relationship and they share the necessary qualities that a partner should have.
The patience to build something long lasting
Do you wonder when exactly things can be considered long-term? The timescale for a relationship can be a sticking point for couples who want things to move at different paces–but as Lloyd and Yol share, it can take a long time indeed.
"We were classmates in elementary school and met again during a school reunion…we were in a boyfriend/girlfriend relationship for eight years prior to our marriage and we've been married for 31 years."
Creating trust together
Openness is often touted as a key element of any relationship but our next couple explains that it also has the underlying effect of creating a solid base of trust to build the long-term on.
"What keeps us strong is that we constantly talk to each other. We try to be as open as possible without compromising our personal space. By being open it also builds trust which is another foundation of a strong relationship," shares Yohan who has been together with Clowy for almost nine years since meeting in college.
Knowing each other's situation
Now 17 years strong, TJ and Sharon took the time to get to know each other at the start before committing to a serious relationship–they wanted to fully understand themselves and their situation beforehand.
Having lived in the same area and attending the same alma mater since pre-school, they definitely did their research!
"We felt like it was the right time because we were both mature enough and we were ready to commit to a serious relationship. We had also discussed how to overcome some of the obstacles that were in our way–the difference in religion, informing our parents about our relationship."
Be able to soak up the pressure
Aside from having the will to push through problems, TJ and Sharon believe strength in a relationship also shows by being steady enough to hold back and wait for the right time to tackle issues–they're in for the long haul after all.
"We allow silence when we are too angry to speak and then we talk when we're in better control of our emotions."
Be each other's source of hope
While Yohan admits he and Clowy have their quarrels (including five "cool off" stages) having her there during his worst days convinced him that she was a keeper.
"The moment when I knew she was the one was when I was at my lowest point in finances (I am an equities trader) and she was the one who helped me get back up. More than a girlfriend, she is my best friend. She gives me reason to dream. To hope."
These five tips which can be distilled into longevity, trust, expertise, strength, and warmth and optimism also happen to be the core values of Sun Life, the longest standing insurance company in the Philippines.



Sun Life has gone through the test of time and have proven themselves as a long-term partner that cares, knows what they're doing, and will be there when the times are tough–if you haven't yet then now is the perfect time to visit their website and speak to an advisor today.
This article was created by Summit Storylabs in partnership with SUN LIFE OF CANADA (PHILIPPINES), INC..