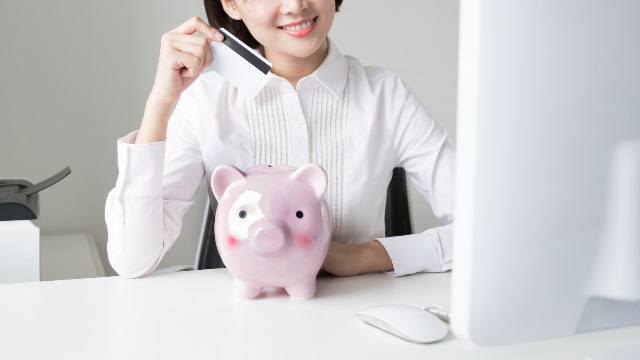 Thinking about your dream destination often brings up one concern: Money. How much do you need to pay for the accommodations? What activities won't eat up your savings? Can you even afford the tickets there? Many of us think that fulfilling our wanderlust requires strict financial restraints, but the truth is, you don't really need to shortchange yourself just to afford your trip.
Being money smart and resourceful can help spare you from the sometimes painstaking process of saving. For example, did you know that you don't need to fly to actually earn miles? This means that you can still spend (wisely, of course), and earn credits that you can use for your travel budget at the same time.
Below are four things you don't need to sacrifice while saving for your travel goals.
1. Gas
Managing and driving your own ride can take a lot out of your monthly budget. However, we all know that public commuting can also be a huge hassle in the Philippines. Instead of skipping taking your own car to work to save a few thousands, use your money where you can get back some credit. With your Petron card, for example, you can earn miles every time you use it.
2. A new wardrobe
Shopping can burn a hole in your pocket if you're not careful, unless you know the right places to shop. Some credit card companies offer credit which you can turn into miles so you earn points for every swipe. Of course you can also take advantage of clothing sales and discounts or, if you really want a new wardrobe without spending a lot, you can always buy basics which you can easily mix and match with your already existing clothes.
FN Tip: Stores usually have sales whenever the fashion season is about to change, so spread out your big shopping days throughout the year.
3. A nice accommodation
People often skimp on accommodations just so they could afford their flight fares. If you really want to save, you can always look for properties that homeowners rent out for a specific time period. If you are more comfortable in hotels though, look for online deals offering discounts. Websites like Agoda and Kaligo offers nice deals and credits which you can also translate to miles for your airfare.
4. A day of R&R
We all need a break from our daily grind every now and then. You don't need to wait for your dream vacation to happen by booking a short staycation in your favorite luxury hotels. Check out places where you can earn credits by staying in properties like City of Dreams Manila and Aruga by Rockwell which offers its guests points for every qualifying stay.
To become money smart doesn't always mean you have to be tight-fisted about your finances. Sometimes, all you need is a little creativity to have a more freedom to maintain your lifestyle. You can earn non-flight PAL Mabuhay Miles from its various partners, so you get your money's worth by getting credits you can use for your travels.
For more information about Mabuhay Miles, head here. 
This article was created by Summit Storylabs in partnership with Philippine Airlines.