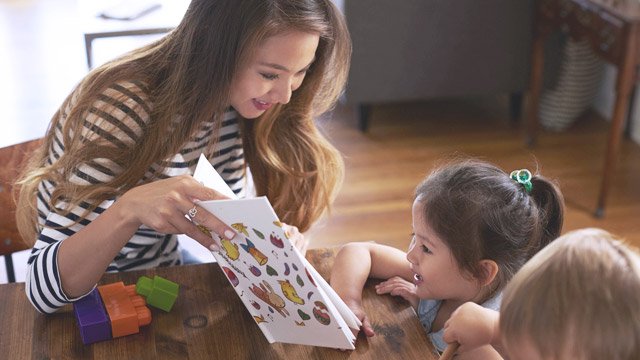 Starting a family is expensive. It begins when you get pregnant with all the tests and prenatal checkups you need to undergo, and you have the cost of giving birth itself. Once the baby arrives, his care and needs come at quite the cost especially when he starts going to school.
At the "Smart Parenting Baby Shower" held on November 11, financial adviser Cristine Tan of Insular Life illustrated just how steep your child's education can cost. In the 1960s, children's education eats up only two percent of the overall household expenses. Today, tuition fee consumes 18% of the household income. With the K-to-12 programs, spending for education will extend to two more years. 

How much are we talking about in pesos? For a good and reputable college, a safe number to assume for the current annual tuition fee cost is P110,000. Expect that amount to rise to a whopping P611,000* 18 years from now. To cover the four years of college, you will need a whopping P2.4-2.8 million.
ADVERTISEMENT - CONTINUE READING BELOW
If you have a baby today, you need to start setting aside at least P150,000 yearly. You'll need more than just the five-percent annual interest growth the bank gives you on a regular savings account. Besides the cost of education, experts recommend you set aside three to six months-worth of you and your partner's combined monthly income for savings. Then, you have to protect your income with healthcare coverage and secure your retirement. 
There's nothing wrong with putting your money in the bank, but it will definitely grow more when you invest in a managed fund that fluctuates with the market but levels out with an annual growth rate of more than how much tuition fee balloons every year. As Tan recommends, save in an instrument that will not allow you to withdraw it easily, such as a life insurance savings.

Tan also stressed the importance of planning ahead. "Don't spend the money that you expect to have in the future.  Bonuses and commissions have no guarantees of arriving so consider your fixed income as your only cash flow when budgeting."
You should also be careful with your credit card spending. Having that "plastic" called credit card does not give you the freedom to buy just about anything. Make sure you can actually afford what you spend, so monitor your spending. 
And don't think financial advisers are only for the wealthy. You want to make sure that what your family will benefit from your hard work. A little guidance can go a long way. There is no more appropriate time to sit down with your partner than now (or even before you try for a baby) to talk about your child's future. 

*According to Tan, you need to expect a yearly tuition increase of 10% each year — that's an additional P11,000 to your P110,000. But it doesn't stop there. By the second year, pad your P121,000 with another P10% or P12,100. By the third year, tuition fee will be P133,100 plus P13,310 for a total of P146,410, and so on and so forth.
This story originally appeared on Smartparenting.com.ph.
* Minor edits have been made by the Femalenetwork.com editors.
Load More Stories