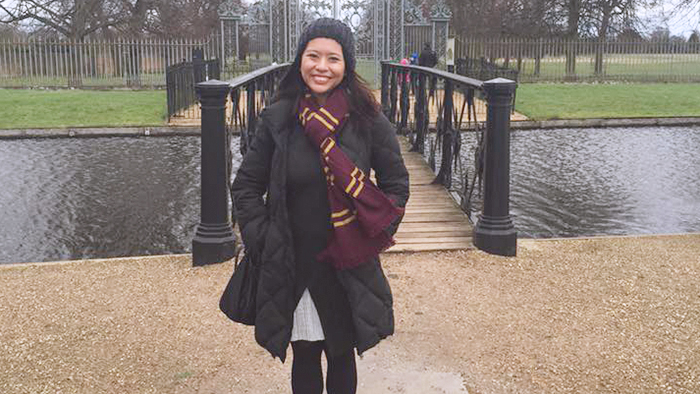 I had always dreamed of working in another country. To fulfill this dream, I found a job with an international company. Two years later, my fairy godfather of a managing director endorsed me to our Singapore office, and with an impressive enough track record, I landed a role with the regional team. Sounds easy and magical but it was A LOT of hard work.
ADVERTISEMENT - CONTINUE READING BELOW
Ask other OFWs what's different about working abroad, chances are the answer would be culture shock. Working on a regional scale where I worked with people from all over the world, I got a magnitude 6.1 of it. 
CONTINUE READING BELOW
Recommended Videos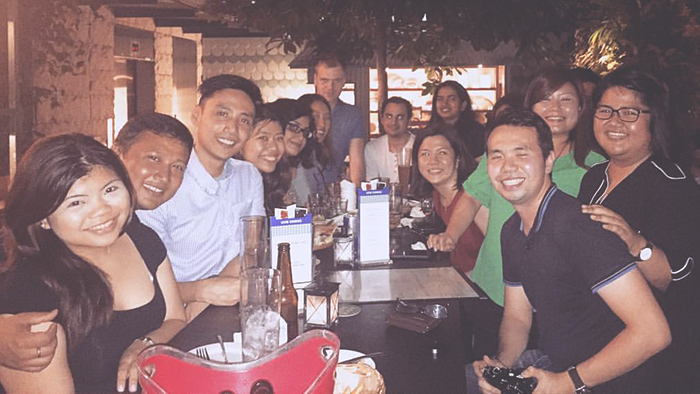 ADVERTISEMENT - CONTINUE READING BELOW
My team was made up of mostly Indians for my first job. One had been in Singapore for over 10 years and had helped set-up the office, so he was very assertive. Another had just arrived a year before. He was the most chill, and I found out he practiced yoga every day. My boss was born, raised and studied in India but had lived in New York for several years. So he's often bullied as being the 'least Indian.'  During meetings they would speak at the top of their voices, interrupt one another, talk simultaneously, saying "No…no…no" …"No! See!"…"No! The problem..." At first it was like, shit, away na ba 'to? "But after, they'd go "Chalo!"  (Let's go!) Then grab lunch together with playful banter. Gano'n lang. Walang personalan.
That's when I realized other nationalities express themselves differently.
That cultural difference in a work environment come to life through language barriers. And language isn't limited to words because we all spoke English. It is also delivery, actions and context.
ADVERTISEMENT - CONTINUE READING BELOW
Imagine if you had an officemate that you would avoid having discussions with because whenever you do, you feel like you always have to defend your ideas. And turns out it's not that she means to negate you, but she was a debate champion from high school to college. Hindi lang niya mapigilan. After that puwede mo na siya lokohin ng "Teh wala tayo sa debate!" And you can both laugh at it.
A colleague from Vietnam sent a seemingly irate email. Her sentences were in BOLD, RED FONT AND HIGHLIGHTED IN YELLOW. When I saw that email, I took a deep breath, mentally psyched myself for fire-fighting and gave her a call. I expected shrills and screams, but instead received a cheerful greeting, followed by a pleasant conversation, and ended with an invitation to Saigon where she would treat me to a great coffee place. Turns out she was having difficulty expressing urgency because English wasn't her first language. And it's difficult when you're beating a deadline and working with people from three countries with different timezones.  But she was in no way angry.
ADVERTISEMENT - CONTINUE READING BELOW
I have a very, very feisty colleague in Brazil. She would use such strong language in our conference calls na feeling ko na minsan, wala ba kaming ginagawang tama? One night, I just listened. I let her speak until nasabi niya lahat ng gusto niyang sabihin. Then it hit me, strong language was a way for her to passionately express her ideas. She believed that for great ideas to come to life, they had to be fought for.
When someone expresses themselves differently than how we're used to, the go-to reaction is 'Bakit naman gano'n?' And it's easy to resent and try to limit communication to what's necessary. But when you're abroad, the tables turn.
You have to listen with an open mind. Iba-iba lang talaga. And that's okay.
When I look beyond just the words and delivery and focus on the context, I speak the same language. And we break down that barrier.
Next thing I knew I was making unexpected friendships. The kind that even if most of our conversations were through email, Skype and conference calls, and have only physically seen each other twice or thrice, we built a connection.
ADVERTISEMENT - CONTINUE READING BELOW
I was in between jobs when I took a quick trip to Bangkok. And the team I used to work with made time from their busy work day to treat me to lunch.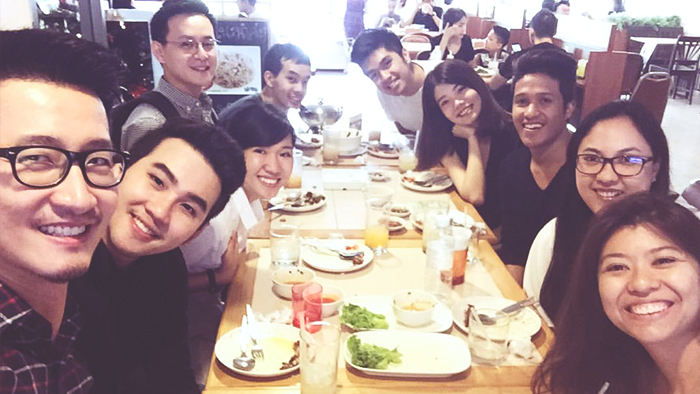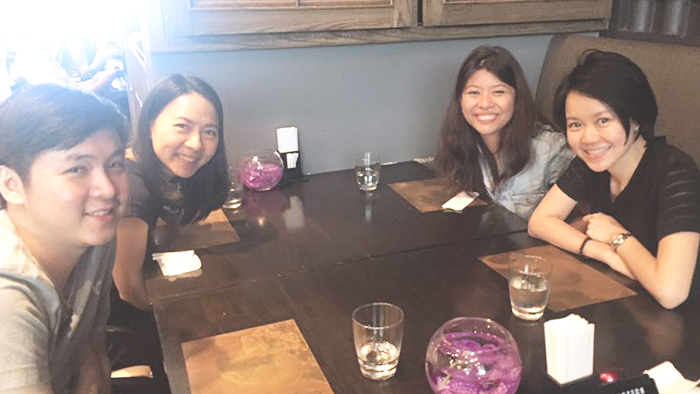 ADVERTISEMENT - CONTINUE READING BELOW
The even gave me a gift.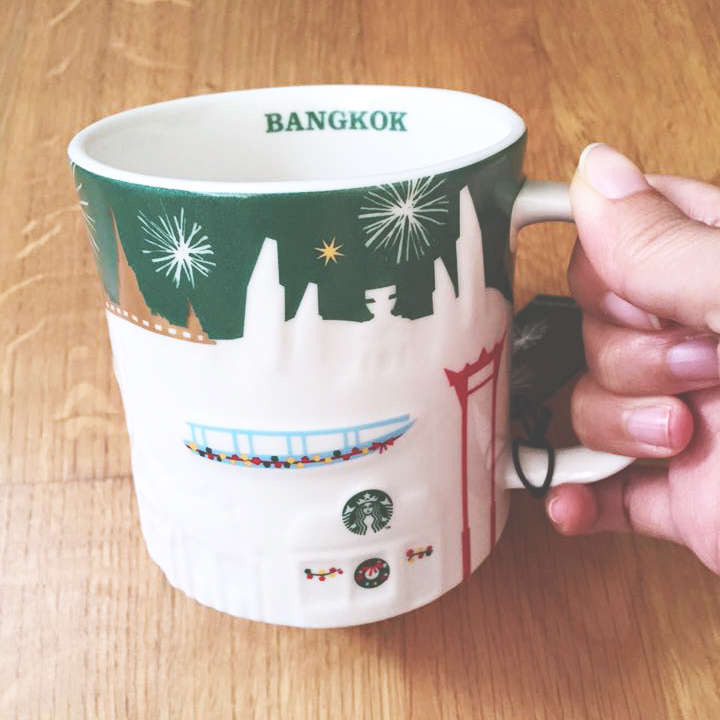 I came to our London office for work. As soon as my ex-manager saw me, he handed me boxes of my favorite Jaffa Cakes! He knew how much I loved them.
ADVERTISEMENT - CONTINUE READING BELOW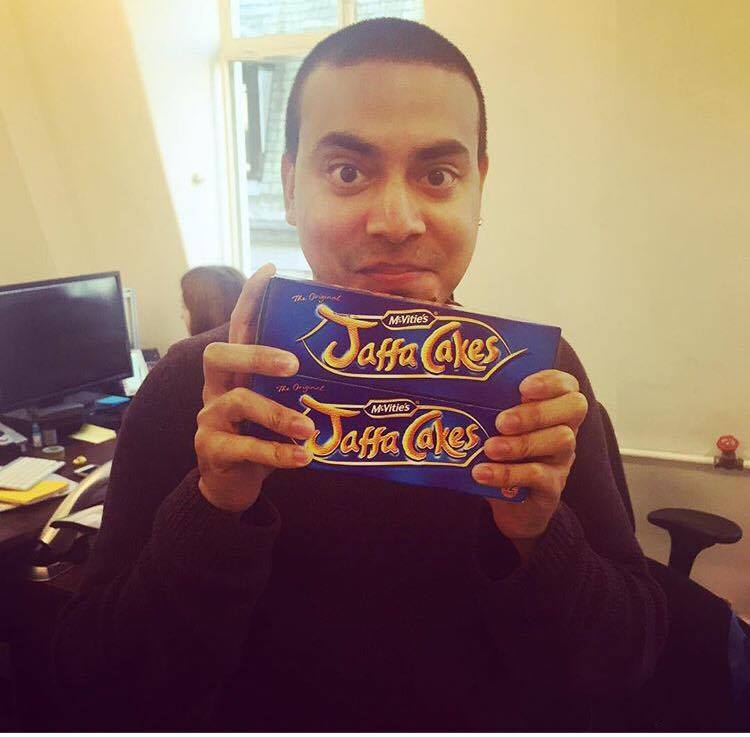 The unexpected friendships is probably my favorite from working abroad. I know it's not "work" per se but I wouldn't have had a chance to experience that otherwise. When else will I be forced to interact with non-Pinoys? It's different from making friends where if you don't understand what they're saying, you can just make other friends. At work, we have to interact. We have to find a way to work together.
ADVERTISEMENT - CONTINUE READING BELOW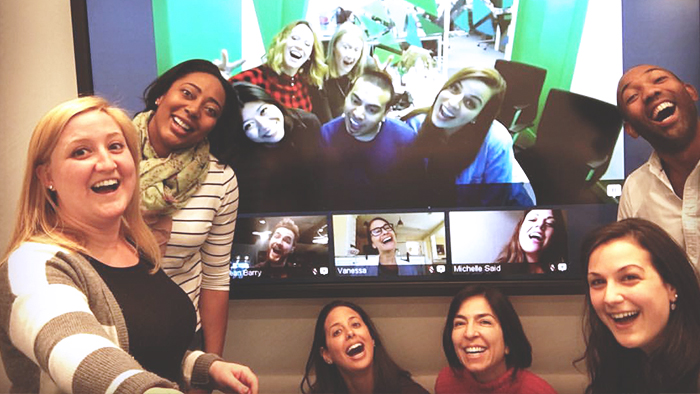 Working abroad for the most part is the same as working in Manila. It has highs where I want to give myself a high five; and it has its lows where I ask myself bakit ko ba kinakastressan 'to? Not like I'm finding a cure for cancer. 
ADVERTISEMENT - CONTINUE READING BELOW
What it did do significantly was open my mind. What I was so sure of, what was already a given may not be pala.
Instead of restrictions, I find myself with possibilities.
And if I really think about it, this isn't just something I can only apply to working abroad.  In any work environment we are forced to interact with people that we may have a different way of communicating with. Iba lang working abroad cause then you're really forced to adjust and broaden your mind and blame it on cultural difference. But perhaps if there's someone that acts or does things differently, it's worth our while to understand the motivation and not to just take it point blank.  And we might be surprised.
Load More Stories