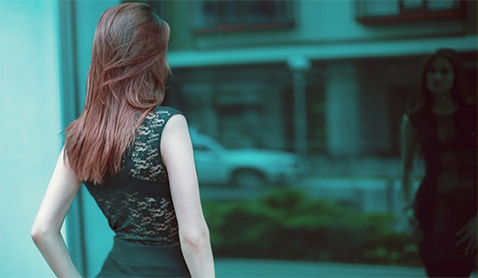 It's not easy being an adult, and you're probably feeling the pressure of being one at your age. You need to work if you want to pay the bills, and work gets harder when you don't like what you're doing. The thing is, you don't know exactly what you want to do, or you do, but you're too scared because you need to be stable enough to make rent. And either way, there's no guarantee that you can make a career out of your passion anyway, no matter how original your idea is or how hard you worked on your business model (though those will definitely help).

I've been there (which is probably why I have the audacity to share advice), and it's not easy when you're faced with choices that either don't resonate with you, or are just too risky. But don't worry–there are no right or wrong decisions here. There are pros and cons for every situation after all! What's important is that you do good work, wherever you are. So for the time being, you'll need to survive and thrive in the workplace, and here are a few tips that I've learned along the way to help you do just that:

1. Be on time.
Always be prompt for anything, whether it's something as important as a client meeting or as casual as lunch with your officemates. These days, being late has become the norm, and though it's often not your fault (what with the traffic situation in the metro), you should still make an effort to be on schedule. Not only it is good form, but it also shows how much you respect other people's time as well.

2. Form friendly relationships.
Take time to get to know the people that you see at work every day. Talk to employees from other departments and sincerely get to know them. From a corporate standpoint, building relationships will help make internal processes you need to go through smoother, and from a psychological standpoint, making more friends can give you a positive working environment.

3. Don't be too naïve.
As much as you may want to believe that you can take every one at face value, it's simply not true, especially in cases of extreme office politicking. There will always be people who will bully you without cause or pull you down because you're getting better, and you need to protect yourself from their schemes, especially if they can hurt your career. However, being cautious doesn't mean you have to be paranoid. After all, the workplace can also offer you great friends and mentors from whom you can learn from. Just learn how to be sharp and play smart, and you'll be fine.

4. Always keep yourself covered.
Keep email threads and text conversations about what you think you will need as reference later on. It's so easy to forget even the simplest instructions when you're thinking of so many things, so it's best to have everything written down. If all else fails, these communication trails can help you look at where things have gone wrong and give you hints on how to solve your issues.

5. Don't ask for too much too soon.
Patience is a virtue. You may think that you're ripe for a promotion or at least a pay raise, but your boss probably sees a few more things you need to improve on. Sometimes, you need to trust that professional instinct: After all, there's a reason why he or she got to his position. Learn how to wait. You'll get where you want to be in due time.

6. Know that you are not your job.
Although it's understandable to place a huge premium on your job because it pays the bills, remember that in the end, it's all that it is – a position that can come and go and be replaced. You aren't your job, and there's more to life than the four corners of your cubicle. You need to learn how to live a little so that when change comes and you find yourself at a career crossroad, you'll be able to set aside fear and know that there are risks that are meant to be taken, and that oftentimes, they are worth it.
ADVERTISEMENT - CONTINUE READING BELOW
Load More Stories