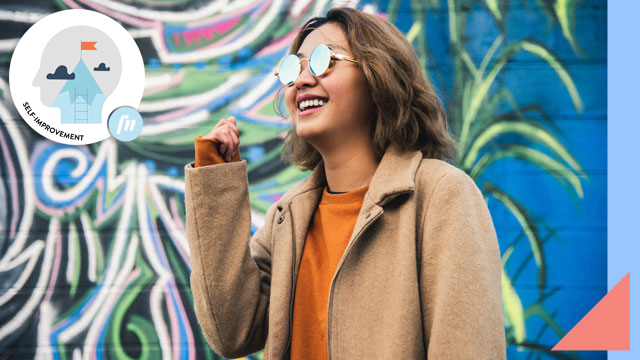 Have you worked on a project so intensely that you've unconsciously invested much of your time and effort in it?  It doesn't even have to be a project that you like — sometimes, napasubo ka na, and you end up being thoroughly passionate about what you're doing that when something happens and the crap hits the fan, you end up devastated.
ADVERTISEMENT - CONTINUE READING BELOW
Congratulations. You're emotionally invested in your work.
And it's not a bad thing, mind you. In fact, a feature on Science Daily notes that "feeling emotionally attached to work leads to improved well-being." As the saying goes, however, too much of a good thing can be bad.
How to detach
Not so long ago, you only needed to leave the office to cut off. These days, technology has made it difficult to leave your work, and it's not only because your laptop and your phone make you accessible. The rise of globalization and internet-based jobs have made careers out of being online 24/7. There's also the connotation that your constant availability means that you're a hard-worker, when in fact this pressure can result in the "depletion of mental and physical energy."
The thing with being too attached to your work is that it sometimes becomes who you are, so much so that when you try to describe yourself, you can't help but blurt out your current job as if it summarizes your whole being. "When you're too attached to your work, it becomes a major part of your identity," writes Kristin Wong on The Cut. "That's not necessarily a bad thing, maybe especially if your work is creative. You're a writer, an editor, a photographer — it's part of who you are. The danger is in letting it become all of who you are."
CONTINUE READING BELOW
Recommended Videos
More than unplugging after office hours, here are several ways on how you can emotionally let go of what goes on in the office, whether or not your job requires you to be on-call:
Take a mental step back.
Perspective is always a good thing. Think of it this way — work issues will never really fully disappear. When you deal with one, another usually crops up. It's a reality you need to accept. So if what you've been working on fails, look at the bigger picture. Will this failure spell the failure of your entire career? Unless you've done something illegal, chances are, it wouldn't. It's okay to acknowledge feelings of frustration, but at some point, you'll have to take things as they are.
FN Tip: When you find yourself having a hard time emotionally detaching from work, think of how you will look at your current situation several months or several years from now. Will this all matter? Will it make that much of a difference later on? This can help put things in their proper perspective.
ADVERTISEMENT - CONTINUE READING BELOW
Ask for help
Sometimes, you're too deep into something that you forget that there are people around you who can also share the effort. When responsibility is shared, you'll feel less pressured to give too much of yourself because you know that you have other people to rely on.
Love your work, not your job.
An article by Steve Adcock on MarketWatch has interesting insight about loving your job too much:
"Jobs change. If you are like most of us, you'll probably move around within your industry, too. Jobs come and go.
"If you love your job, rather than your work, then you might be setting yourself up for quite the roller-coaster of emotions."
It's okay to appreciate the company you're in and the position you have, but if you allow that to overshadow your love for what you do, then you'll get too entangled in the drama within your office, and you'll stop enjoying what you're doing. It may even cause you to be upset about things you shouldn't even be bothering about.
ADVERTISEMENT - CONTINUE READING BELOW
FN Tip: How do you separate your love for your job from your love for your work? If there's something that you feel strongly about, analyze the reason for your emotions (you can try answering these questions to help you out). From there, you'll be able to police and encourage yourself to detach from unnecessary stress.
Load More Stories