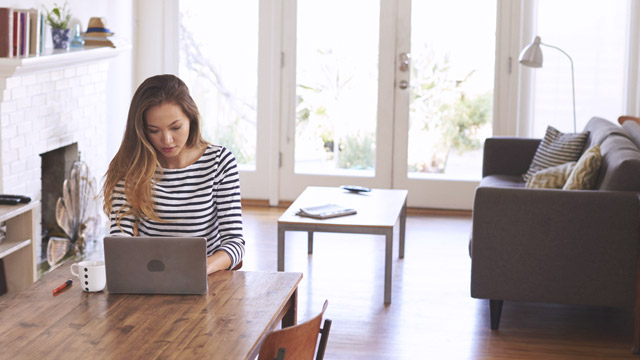 According to reports from the Employers Confederation of the Philippines, employees spend an average of a thousand hours a year on commuting because of the insane Manila traffic. Because our population just keeps growing, one way to work more productively is via telecommuting, or working remotely, usually from home.
ADVERTISEMENT - CONTINUE READING BELOW
CONTINUE READING BELOW
Recommended Videos
On May 28, 2018, the House of Representatives approved a second reading of a bill that could let you do just that. House Bill 7402 hopes to give employees the option to work remotely, as agreed upon by their respective employers. Here's why we fully support this bill!
ADVERTISEMENT - CONTINUE READING BELOW
Imagine not having to wake up before the sun is even out just to avoid being stuck in traffic (or if you take the MRT, having to line up along EDSA). It's also a great way to get the recommended eight hours of sleep!
What's better than not having to wear a bra for an entire day? NOTHING.
You actually get to save money because you'll be eating at home instead of hoarding snacks from the convenience store by your office.
Instead of being chained to your desk for more than 10 hours, working from home will allow you the freedom to stretch, move around, or even lie down if you can be productive in that position.
Introverts will especially benefit from telecommuting because they won't feel the pressure to socialize, even if it's just for a day.
Ideally, you'll have your own workspace at home, which means fewer distractions. Just don't be tempted by that K-drama you've been dying to start.
If you're feeling a little under the weather, you don't have to take a full SL just to rest. Nurse that cold from the comfort of your home without skipping work. (But if you're really sick, we suggest taking a break from work completely.)
More often than not, employees who work from home actually work longer because they're not rushing to get out of the office to commute.
You don't waste time, money, or energy in traffic, which means you're in a better mood to be more productive.
Since you take out the inefficiency of commuting, you can manage your time better. You can actually begin to achieve work-life balance!
This story originally appeared on Cosmo.ph.
* Minor edits have been made by the Femalenetwork.com editors.
Comments
Load More Stories