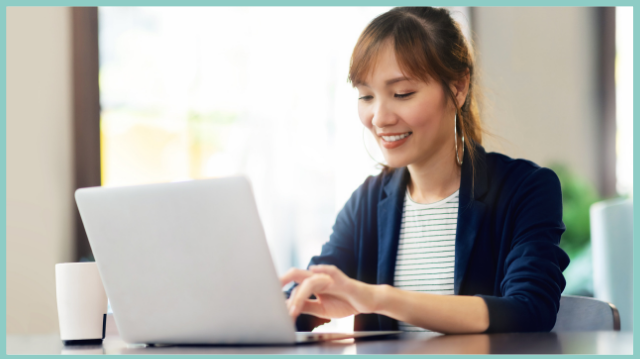 Earlier this year, a study conducted by JobStreet's parent company SEEK Asia revealed that almost half of Pinoy workers now prefer working completely remote. That's no surprise considering how this long quarantine period has shown us the many benefits of not working in an office: we're relatively safe isolating indoors, no more long commutes, plus who doesn't like working in snug pambahay clothes, right?
ADVERTISEMENT - CONTINUE READING BELOW
If you're thinking of making the switch yourself but don't know where to start, here's a list of jobs you might want to consider applying for. Whether you're looking for full-time employment or a fulfilling freelancing career, there's always something to be found online regardless of your experience and skills. Check these out:
8 Jobs That Let You Work From Home
Virtual Assistant
Virtual assistant jobs have been plentiful since outsourcing became a trend for many businesses. Depending on the client, virtual assistants are asked to execute a wide range of tasks, whether administrative, creative, or technical. These tasks can be as simple as making calls or scheduling appointments or as complex as social media and website management. While you don't need a college degree to become a virtual assistant, you will need to have excellent multi-tasking skills and knowledge of basic online tools. As one Pinay shares, you can earn up to P100,000 a month if you can handle multiple clients. 
CONTINUE READING BELOW
Recommended Videos
Translator
If your K-drama obsession has motivated you to learn hangeul, you might be interested to know that there's money to be made in translating content. And no, that doesn't just go for Korean; translators specializing in different languages like Japanese or Mandarin are sought after and make a comfortable living on a project basis. A quick search on Payscale reveals that translators in the Philippines earn an average of P400 per hour. You might even make more if you can present certificates for language proficiency.
Transcriber
If you have good listening skills and a decent understanding of the English language, you can earn a modest living out of doing transcription work. To the uninitiated, transcribers listen to interviews and speeches and turn these into text format. While this job doesn't require a degree or relevant experience, most companies will ask you to pass a test before you can earn from assignments. The best part? It doesn't require you to be online for a specific number of hours a day! You can set your working hours and earn more depending on how much work you're willing to do. 
ADVERTISEMENT - CONTINUE READING BELOW
Voice Talent
While you don't need a diploma to get hired as a voice talent, you will need to practice, practice, and practice some more in order to get good-paying gigs. One of the best things about being a voice talent though is that you get to be in control of your time. Once you've set up your own studio at home, you can earn up to P15,000 per project. According to Inka Magnaye, some gigs even go as high as P80,000. But if you're just starting out, you can try advertising your services in Upwork or Fiverr.
Video Editor
As more and more brands and influencers turn to social media videos for marketing and exposure, the demand for video editors continues to go up. As content creator and CEO Le-An Lai Lacaba puts it, everyone who needs a video is a potential client, be they Twitch streamers, aspiring YouTubers, or anyone in your circle. If you're just getting started, however, it's good to build a solid portfolio and invest in a good laptop before advertising your services. You can then decide whether you want to pursue editing gigs as a freelancer or a full-time position as a home-based editor. Learning to animate or do motion graphics can also help you earn more.
ADVERTISEMENT - CONTINUE READING BELOW
SEO Specialist
SEO specialists are hired to make a website rank higher in search engines. The idea is that the higher a website ranks in a list of search results, the more traffic it gets, thus increasing its chances of turning in a bigger profit. Specialization in SEO remains a highly valued skill that you can leverage, especially if you want to eventually venture into e-commerce. Luckily, there are free courses you can turn to online if you want to take this path. 
Bookkeeper
As long as companies operate with money, the world will never run out of bookkeepers. These days, both local and foreign firms are opening up slots for home-based accounting specialists who can help with payroll, invoices, and finance reports. While you don't need to be a CPA to land this position, you will need experience in accounting and excellent Microsoft Excel skills. This job can help you earn up to P45,000 a month. 
ADVERTISEMENT - CONTINUE READING BELOW
Web Developer
Web developers create and maintain websites. And as we continue to navigate an online world, the demand for web developers is only expected to rise. If you're interested in pursuing this track and think that you have a knack for web design, the good news is that you don't need a degree in computer science to get hired. However, you will need to develop your skills and knowledge in UI/UX design, coding, and programming. To learn this, you can always turn to the online courses offered at Udemy or Coursera. And while web development remains a male-dominated industry, these Pinays prove that it's a high-paying hustle for those eager to learn and improve.
READ MORE: 
7 Online Jobs You Can Do At Home If You Have Little To No Experience
Websites for Online Jobs to Check Out If You're Planning to Work From Home
Online Part-Time Jobs You Can Apply for If You Need Extra Income
ADVERTISEMENT - CONTINUE READING BELOW
Pinay Shares How She Earns P9,000 a Week in This Online Job
Female Network is now on Quento! Click here to download the app and enjoy more articles and videos from Female Network and your favorite websites!
Load More Stories