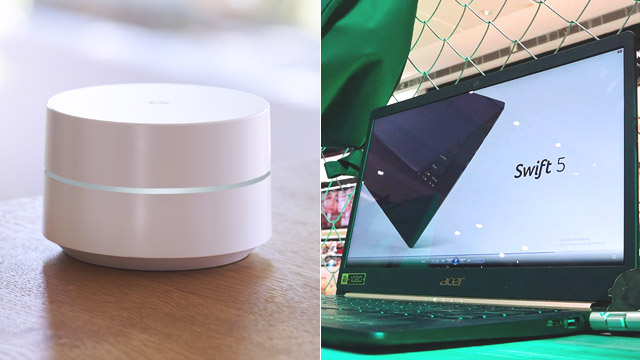 Early in 2019, Republic Act 11165, which allows companies to implement telecommuting or "work-from-home" arrangements, has been signed into law. This means that, depending on the type of job that you have and the consensus between you and your management, you can start clocking in from the comfort of your living room. While this seems to be ideal (especially if you're tired of wasting time in traffic just to get to the office), this also needs a bit of prepping from your end. Setting up a personal system is a must when working from home, or else you'll just end up slacking off or worse, you may even lose this privilege.
ADVERTISEMENT - CONTINUE READING BELOW
One good way to jumpstart an efficient system is to build an efficient home office. To help you out, we've listed a few things you may want to invest in to retain the same output and productivity you'd have when you're within your company cube.
A reliable computer
A desktop PC is always the best option if you want something that can last you years, but since everything is mobile (and there will be times when your work will require you to be), you can try investing in a good laptop (if your office hasn't provided you with one yet). While there are a lot of cheap notebooks down there, it's recommended to get one that's in it for the long haul—you don't want to get interrupted during an important con-call, after all.
FN Tip: Acer x Adidas' latest promo gives you the best of both worlds: purchase qualifying Acer laptops (with either Intel Core i3 or AMD Ryzen 3 processors, or higher) and get at least P3,000 worth of Adidas vouchers which you can use at any Adidas store. For more details, visit Acer on Facebook.
ADVERTISEMENT - CONTINUE READING BELOW
Recommended Videos
TRY: Acer Swift 5, available in Acer stores and computer outlets
A headset with a noise-cancelling microphone
A headset is a must if you're working remotely, and one with a noise-cancelling microphone is a good investment especially if there will be days when you'll be working in a public café.
ADVERTISEMENT - CONTINUE READING BELOW
FN Tip: You can always buy a run-of-the-mill headset that's not too complicated or expensive, but if you want one that will last you a long while, get a gaming headset. It may be a bit bulky, but it's definitely sturdier and more comfortable.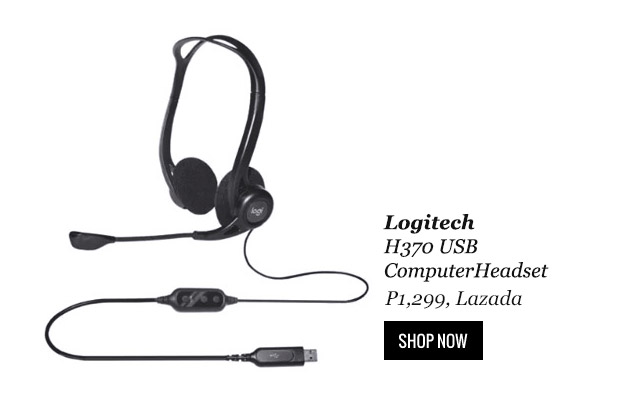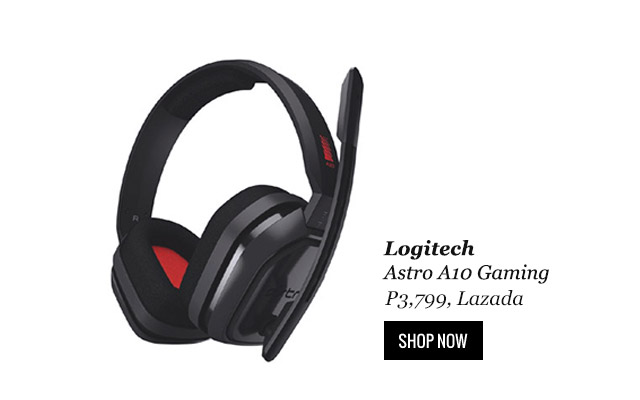 ADVERTISEMENT - CONTINUE READING BELOW
A multitasking phone
It goes without saying that when you're working remotely, you have to be within reach of your colleagues, so a good phone is a must; however, make sure that your data plan can also accommodate your workload especially if you suddenly find yourself without a wired internet connection. Trust us, it can save you a load of worries.
ADVERTISEMENT - CONTINUE READING BELOW
TRY: Huawei P30 with Smart Signature, Smart's reinvented post-paid plan: Device Plan M (P1,499/month) offers 10GB of data with unlimited texts, unlimited on-net calls, and 100 minutes of line-to-line calls. For more information, visit the Smart website.
A handy USB hub
A USB hub may not be immediately top-of-mind when it comes to important work-from-home tools, but this can save you the hassle of running out of ports, especially if you need to hook up your mouse, your phone, and a couple of flash drives to your laptop.
ADVERTISEMENT - CONTINUE READING BELOW
A portable monitor
This isn't exactly a must, but if your job is usually about presenting to clients, then you may want to invest in a portable monitor. This easily hooks up to your laptop and acts as your second monitor—it supports audio and video transmission, plus it can easily go from landscape to portrait orientation. It's easy to carry, too, as you can quickly slip it into your backpack and it comes with its own cover to avoid screen scratches.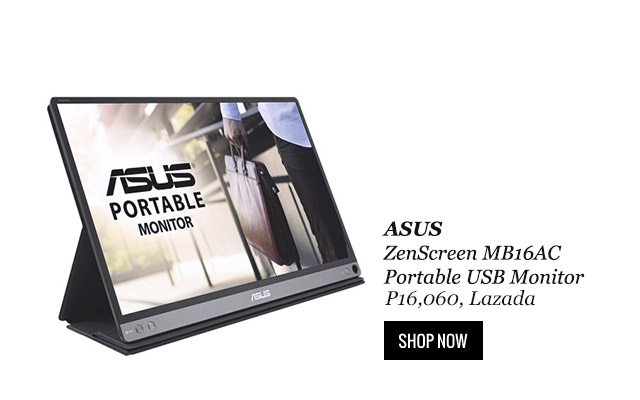 ADVERTISEMENT - CONTINUE READING BELOW
A stable internet connection
If you're working from (or at least, spend a lot of your professional hours at) home, then you need to invest in a good internet connection. The truth is that you can't pinpoint one "best" provider as it depends from area to area, as well as the availability of the infrastructure that can support your needs. Best check out different providers first before making your decision. Try to ask your neighbors if you can!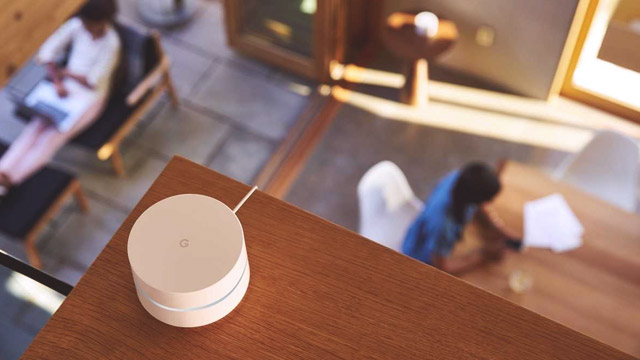 ADVERTISEMENT - CONTINUE READING BELOW
TRY: PLDT Fibr Google Wifi Plan 2299 (up to 30 Mbps). For more details, visit their website.
A multi-purpose smart watch
You may think that you don't need a smart watch because you'll just be sitting in front of your laptop for hours on end—but that's exactly why you should get one. A smart watch can show you your heart rate and remind you that you need to raise it a bit during the day by being physically active (even walking will do). Moreover, the right device can also monitor your sleep and even your stress levels, which can help you convince yourself that at some point, you'll have to leave your desk, get out of your house, and smell the flowers.
ADVERTISEMENT - CONTINUE READING BELOW
TRY: Garmin Instinct, which doesn't only monitor your heart rate, sleep duration and quality, stress levels, and over-all wellness, but can also withstand different elements, from heat to cold; available in Garmin stores and other resellers. For more details, visit their website.
Load More Stories