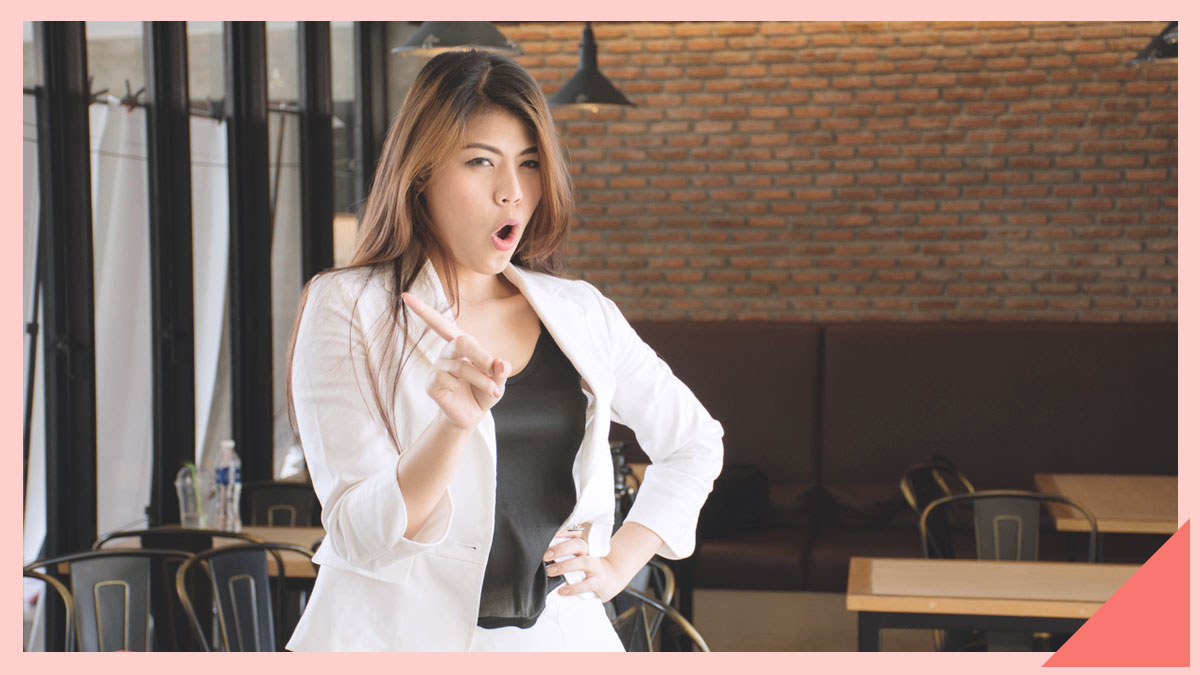 While most of us are lucky to have office BFFs to rely on, not everyone is. In fact, there are people who actually wonder why the people they work with don't seem to like them—and it could possibly be affecting their jobs.
ADVERTISEMENT - CONTINUE READING BELOW
Of course, it goes without saying that office bullying should never be allowed, and if this happens to you, report it to higher ups, or if worse comes to worse, extract yourself from that negative black hole that is your office; however, if your teammates are civil with you, and you just can't seem to understand why you can't really mesh well with them, then you may want to take time to look inward and assess your attitude.
CONTINUE READING BELOW
Recommended Videos
Granted that you're actually doing well work-wise and you haven't thrown anyone under the bus or left your team hanging (because those will really blacklist you from the next department videoke session), one encompassing reason why people get turned off by you is probably because you can't seem to get out of your own bubble. A Forbes article lists several habits that most find unlikeable, and here are a few of them.
ADVERTISEMENT - CONTINUE READING BELOW
You humblebrag.
And we're not just talking about Instagram humble-bragging with #blessed. "We all know those people who like to brag about themselves behind the mask of self-deprecation," writes author Travis Braderry on Forbes. Statements like, "Grabe, tapos na ko sa trabaho ko, wala na akong gagawin for the rest of the day," or "I don't know why our boss commended me, e hindi naman ako magaling," are considered humblebragging, and yes, people see them for what they really are. There's really a few things worse than fake humility, so you'll need to be self-aware and catch yourself if you're prone to this. If you are, you may want to tone it down a notch.
You talk instead of conversing.
A good way to create strong bonds in the office is by sincerely getting to know the people you work with. When well-meaning, chikahan at work can be quite healthy, but not when you're hogging the conversation.
ADVERTISEMENT - CONTINUE READING BELOW
There are people who somehow manage to navigate discussions back to themselves. This is called "conversation narcissism" and according to a feature on Medium, its 80 percent talking about your own stuff and 20 percent listening to others, when it actually should be the other way around.
If you catch yourself doing this way too often, learn and practice empathy. Empathy helps you be in tune with the people around you by being more considerate to them and their situation. Once you're genuinely interested in them, the rest will follow.
You're closed-minded.
This is in connection with the previous point: if you're willing to discuss, then you also need to be open to the opinions of others. Unless you know you're right based on irrefutable facts, learn to be gracious about another person's view on things, and avoid imposing your own.
You're doing something else instead of focusing on the conversation.
There's nothing more annoying than having someone bring out their phone to scan through Facebook while you're talking, so don't do it to others, as this shows that you don't consider the person you're speaking with to be important. When talking with others, give them your full focus. Who knows? Doing so may even earn you the respect and friendship of your peers.
ADVERTISEMENT - CONTINUE READING BELOW
Load More Stories