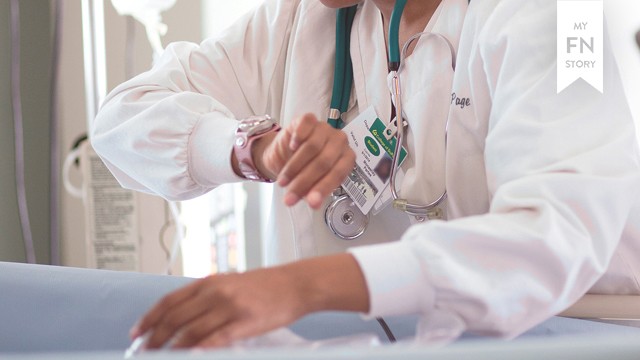 When I was younger, I always wanted to have a career that gave a constant rush of adrenaline. One where I would be running and catching a perfect storm just like in the film Twister.

Years have gone by and no, I did not get the chance to run after a tornado. But where I am now is much crazier—this job has given me the chance to watch a woman give birth and witness the joy of seeing a baby take in his first breath. It has made me rush through a hospital lobby just so I could respond to a code, and stand at a person's deathbed as he released his last breath. It was often extremely heartbreaking to see a family grieve the loss of a loved one.

I've experienced being demeaned and shouted at, but I learned not to fight back and instead, understand that my patients' anger was sometimes only a release of pain. I haven't had any holidays either, because I know diseases and illnesses don't take vacations.

My job has pushed me to perform perfectly at work every day, because I am responsible for human life. There's no room for error because a simple miscalculation can be lethal.

I did not choose this profession, but I guess this profession chose me. Only a few will learn to love it because it will make you spend more time taking care of others instead of your family, and it will make you prioritize the needs of your patient over your own.

I guess it's true that my profession is one of the noblest there is. The struggle and learnings will shape you, and I will always be proud to accept the challenge of being a nurse.
ADVERTISEMENT - CONTINUE READING BELOW



*Minor edits have been made by the Femalenetwork.com editors.

Got a story to tell? Send us an email over at webmaster@femalenetwork.com with the subject My Story on Female Network and we might just feature it!
Load More Stories