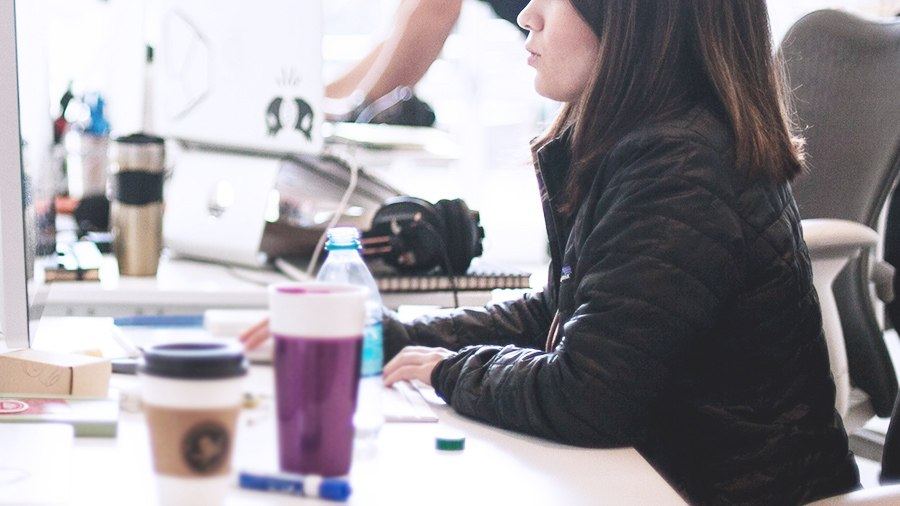 Filipinos are generally happy people, which is probably why the results of a 2015 job satisfaction survey by JobStreet.com showed that 70 percent of the workforce are content with their careers. However, if you're part of the 30 percent who are unhappy with their daily grind, then you need to re-evaluate your professional decisions. While it's understandable that you can't really just up and go especially when you haven't found a new opportunity, staying in a job you hate just because you're afraid to jump ship is probably losing you a good amount of money. Here's how:
ADVERTISEMENT - CONTINUE READING BELOW
1. You get sick very often.
Since the mere thought of going to work stresses you out, the more prone you become to anxiety attacks that may cause lack of sleep. When you lack sleep, your immune system is affected and weakened, making it easier for you to catch viruses and illnesses.
When you feel bad, you call in sick. When you get sick often, you finish up your leaves which for most people, are often convertible to cash by the end of the year. Sayang naman. Aside from this, you'll also need to spend money for meds, which don't really come cheap.
2. You use up your vacation leaves faster.
Hating your job causes you to want to be away from it as much as you can, so you're more likely to go out of town every month or so. Sometimes, you even use up your vacation leaves so fast that you're all dried up by July. That's when you file for charge-to-salary leaves, which can be quite painful when payday comes. Also, a seemingly harmless weekend Tagaytay trip will definitely cost you money, and what's more, it's gonna hit a dent on your bank account for off-island and out of the country getaways.
CONTINUE READING BELOW
Recommended Videos
3. You don't do your best at work.
Forcing yourself to a job you don't like makes you satisfied with your mundane, so-so performance. You don't go beyond what's ask of you. In fact, you don't even do your best with what's expected of you. In the long run, this may botch your chances of earning a promotion and a pay increase.
4. You waste your time doing something you hate.
Instead doing something you enjoy, you waste your potential in a job that takes huge amounts of willpower to get through every single day. Your time and your skills are resources that can be monetized, so it may be good to reflect if your current job is still worth all your effort, or of it's more physically, mentally, and financial sound to just give it up and move to greener pastures.
Sources: Jobstreet.com, Forbes, Huffington Post
ADVERTISEMENT - CONTINUE READING BELOW
Load More Stories