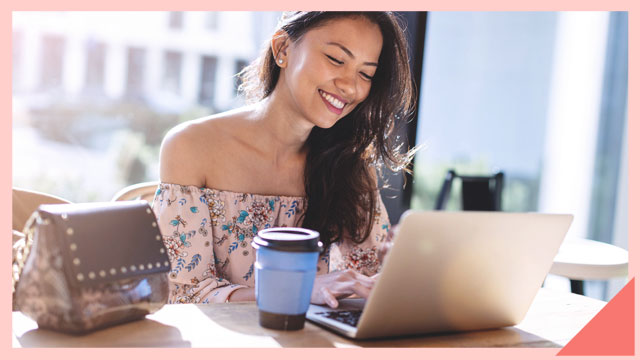 The new year may bring a volley of new expectations you have set for yourself, but before you feel overwhelmed by them (or by the fact that others seem to be more "settled" with their lives than you are), take a step back and allow yourself a breather: are you really that far behind, or are you just overlooking your own milestones? 
ADVERTISEMENT - CONTINUE READING BELOW
More often than not, people's definition of success is based on what how well-off a person seems to be, but the reality is that success is based on value—the value you create as well as your own.
CONTINUE READING BELOW
Recommended Videos
Success isn't measured by having lots of money
Money is good. Money can sustain you, fund your dreams, and help you live comfortably, but having a lot of it does not make you successful or happy. We go back to value: what value does money create in your life? If all the cash in the world does not bring any good or inspire you to be a better person, then you can be a billionaire and still be unsuccessful. As editor Eric Turner notes in a Medium.com article, "Sometimes money is all someone has. That, my friends, is a lonely place."
Success isn't measured by jumping into business
There are people who say that starting your own business is your way out of the corporate world and into that of self-made millionaires, and while that may be somewhat be true, they often skip the part about how hard it is to actually start one. Morever, there are those who make employment out to be an endless purgatory that can only be remedied by being an entrepreneur—"Hindi ka yayaman kung empleyado ka lang."
ADVERTISEMENT - CONTINUE READING BELOW
First off, why say "empleyado lang"? There's nothing wrong with choosing to be an employee over being an entrepreneur. In fact, there are many employees who find contmentment in their jobs and have climbed the ranks to become industry leaders themselves.
Second, you can get rich as an employee—you can be rich in whatever path you choose, as long as you know what to do with and where to invest your money.
The reality is that while everyone can try starting a business, not everyone is built for it, and similarly, not everyone is built to work for a company. It really all boils down to what endeavor you find most value in and what makes you happy. Remember that this is your journey, and you go through it whichever way you wish.  
Success isn't measured by having a high position
In her new book Existential Courage: A Survival Guide For Your Existential Crisis (And All The Ones After That), Arriane Serafico questions why people's value seem to be anchored to what they do for a living. "For a lot of people, their job ends up becoming their primary source of identity and self-worth," she writes.
ADVERTISEMENT - CONTINUE READING BELOW
Your job and your position may help make you successful, but they shouldn't be your top metric for success. Remember: jobs, money, and everything else are tools that afford you comfortable and healthy living—it's up to you to make use of them in order to be truly successful.
Here's a secret: success is subjective
Your definition of success may be different with another person's. You create your own measure of success based on your personal goals. As a feature on Harvard Business Review by Harvard professor Boris Groysberg and research associate Robin Abrahams notes, "if your definition of success is just a laundry list of objective rewards, it may not be all that realistic—or as satisfying as you'd imagine."
Objective rewards are those that are quantifiable: salaries, corporate awards, and career benefits. On the other hand, subjective rewards, such as work enjoyment, relationships, and a sense of accomplishment, will always be things that you will consciously or unconsciously yearn for, which is why your personal success is often based on the value that these create for you. 
ADVERTISEMENT - CONTINUE READING BELOW
"Life is too short to spend valuable energy chasing after objective success measures that don't affect your subjective bottom line," writes Groysberg and Abrahams. "Just as you'd do on the job, make your professional and personal 'wins' clear, meaningful, and achievable to ensure the maximum emotional return on your investment of effort."
Load More Stories