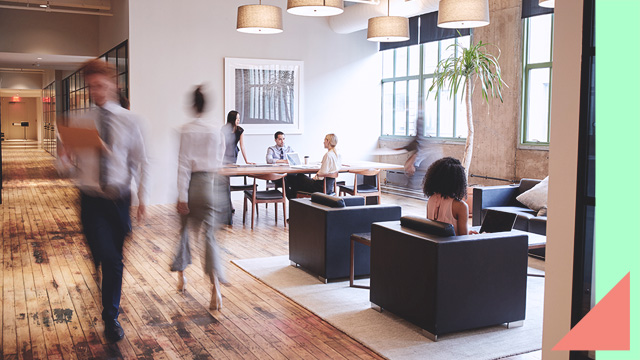 A number of jobs have been identified as most at-risk of "disappearing" over the next five years largely because of automation. This year's edition of The World Economic Forum's Future of Jobs Report 2020 maps the jobs and skills of the future and tracks "the pace of change based on surveys of business leaders and human resource strategists from around the world." The report is extra relevant this year as it takes into account the effect of pandemic-related disruptions.
ADVERTISEMENT - CONTINUE READING BELOW
According to the report, the top five jobs that will see a significant decrease in demand in the next five years are data entry clerks; administrative and executive secretaries; accounting, bookkeeping and payroll clerks; accountants and auditors; and assembly and factory workers.
The rest of the jobs in the top 10 are business services and administration managers; client information and customer services workers; general and operations managers; mechanics and machinery repairers; and material recording and stock-keeping clerks.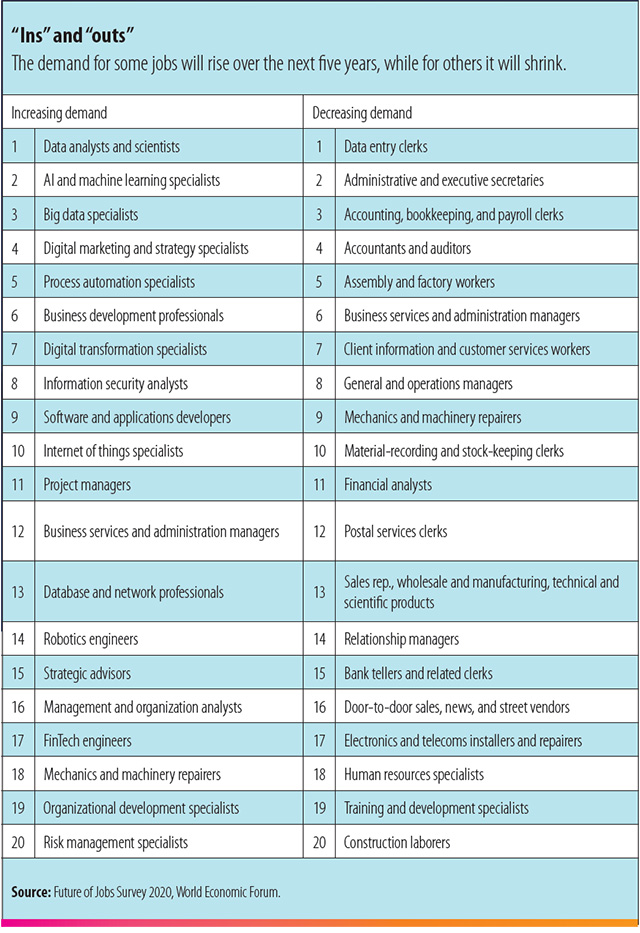 "The workforce is automating faster than expected, displacing 85 million jobs in the next five years," Saadia Zahidi writes in the International Monetary Fund website, based on the WEF report. "Automation, in tandem with the COVID-19 recession, is creating a 'double-disruption' scenario for workers. Companies' adoption of technology will transform tasks, jobs, and skills by 2025.
Zahidi adds that as much as 43 percent of businesses surveyed said that they are set to reduce their workforce because of technology integration, 41 percent plan to expand their use of contractors for task-specialized work, and 34 percent plan to expand their workforce as a result of technology integration. 
"Five years from now, employers will divide work between humans and machines roughly equally," the report says. 
On the flipside, the WEF Future of Jobs Report also indicated a list of jobs that will see an increase in demand in the next half-decade. These are: data analysts and scientists; AI and machine learning specialists; big data specialists; digital marketing and strategy specialists; and process automation specialists. 
ADVERTISEMENT - CONTINUE READING BELOW
Also in the top 10 are business development professionals; digital transformation specialists; information security analysts; software and applications developers; and internet of things (IOT) specialists.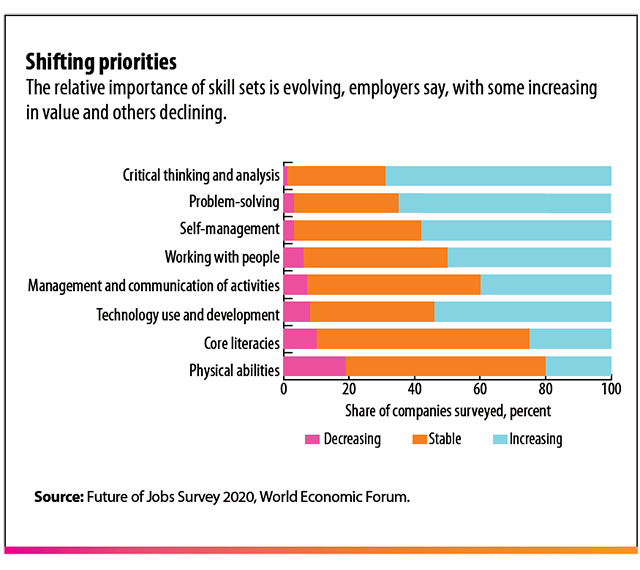 Here are other key highlights from the report:
"The robot revolution will create 97 million new jobs"
According to the WEF report, those looking for a stable career (at least in the next few years) will do well to go into the care economy in technology (such as artificial intelligence-AI) and in content creation careers (such as social media management and content writing).
ADVERTISEMENT - CONTINUE READING BELOW
"The up-and-coming jobs highlight the continuing importance of human interaction in the new economy through roles in the care economy; in marketing, sales, and content production; and in roles that depend on the ability to work with different types of people from different backgrounds," Zahidi writes. 
"In 2025, analytical thinking, creativity, and flexibility will be among the most sought-after skills."
Sound familiar? It's not particularly new, but these qualities will become more important in the coming years. 
"Newly emerging this year are skills in self-management, such as active learning, resilience, stress tolerance, and flexibility," the report said.
"The most competitive businesses will focus on upgrading their workers' skills."
If you're keen on keeping your job over the next five years, you'll need to do even better. In fact, WEF says over half will need retraining for their core skills.
Read the full WEF Future of Jobs 2020 Report here and the IMF article here.
ADVERTISEMENT - CONTINUE READING BELOW
Load More Stories