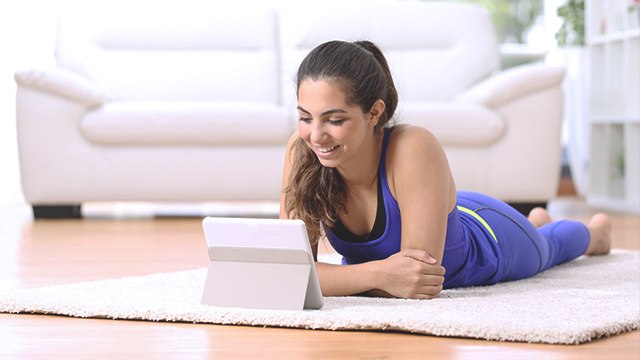 It's your weekend off, but you can't seem to bring yourself to head out for a fun night with your friends. You head back to work the next day, and you're feeling tired, sleepy, and maybe even demotivated. Don't fret--it happens to everyone. Maybe you just need to find your next big goal to pursue, like a business venture or a personal, creative project. So sit back and give yourself a day to think and veg. We're all entitled to some rest anyway!
ADVERTISEMENT - CONTINUE READING BELOW
In the meantime, feed your brain with some (maybe) cheesy but incredibly inspirational videos to help you find some motivation, or at least, a lot of new ideas:
CONTINUE READING BELOW
Recommended Videos
1. When you need to get creative: 
A reality TV shows featuring regular people with big dreams
TRY: Shark Tank, available on Netflix
Shark Tank features three companies per episode where they get to pitch growing businesses to potential investors like billionaires Lori Greiner and Mark Cuban. Aside from the interesting products (you're going to want most of them, btw), watching the negoations will definitely help you learn a thing or two about running a business.
2. When you need to get inspired: 
Keynote and award acceptance speeches by strong, successful women who empower other women
TRY: Reese Witherspoon receiving an award at the 2015 Glamour's Women of the Year Awards
TRY: Priyanka Chopra as an honoree at Variety's #PowerofWomen luncheon
ADVERTISEMENT - CONTINUE READING BELOW
3. When you need to feel confident about what's ahead of you:
Biographies
TRY: The Defiant Ones, available on HBO
Sure, you may not know much (or care at all) about the hip-hop industry. But for one man from humble beginnings like Dr. Dre to eventually sell a solid business to Apple for $3 billion dollars is no easy feat. Musicians like Gwen Stefani, Patti Smith, and Stevie Nicks are just some of the musicians interviewed in this four-part miniseries. 
4. When you need a good laugh:
Standup comedy specials
TRY: Jo Koy: Live from Seattle, available on Netflix
5. When you want to hear from incredible people and the stories they tell:
TED Talks
TRY: Hyeonseo Lee's My Escape from North Korea
6. When you just downright need someone to hype you up:
TRY: Tony Robbins: I Am Not Your Guru, available on Netflix
"If we can realize that life is always happening for us, not to us… game over, all the pain and suffering disappears," says motivational speaker Tony Robbins. Find out what happens in his seminar that has led thousands to make changes in their lives. 
ADVERTISEMENT - CONTINUE READING BELOW
Load More Stories