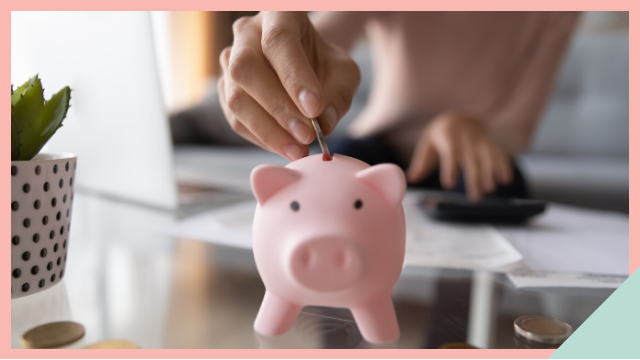 When I was a kid, my eyes would widen whenever my mom withdrew cash from the ATM and blue bills would dish out of the money slot. I thought that money appeared out of thin air and that the ATM is the ultimate cash dispenser. 
ADVERTISEMENT - CONTINUE READING BELOW
I thought that whenever we needed money, we would just go to the ATM and get it. But after my dad—the sole breadwinner of our family—passed away, things have changed. As they say, money doesn't grow on trees, and I learned that the hard way. 
When one of my colleagues introduced me to life insurance, I realized that my family and I should've invested our money when we had the chance. 
There's no telling what will happen tomorrow so it's crucial to take control of your financial future. 
One way to make this happen is by getting a variable universal life insurance.
What is a Variable Universal Life Insurance (VUL)?
Variable Universal Life Insurance or simply, VUL, is a type of permanent life insurance policy with an investment variable.
It hits two birds with one stone—you're giving your family financial protection and at the same time, you're also growing your funds. 
Sounds like a good deal, right? 
To help you determine if they are a good investment for you, we've listed down the pros and cons of VULs below:
Pros and Cons of Variable Universal Life Insurance
Pros: 
Most VULs cover you up to the age of 100. This means that this investment is a long-term commitment and will offer you security post-retirement, thus, income continuity.

Whenever you invest a sum of money in a VUL, a part of it goes to your insurance coverage and a huge chunk acts as your investment. You will have the chance to get compensation whenever unfortunate events happen to you and increase your invested funds simultaneously. 

VULs allow you to withdraw money from

 the cash value that your policy has accumulated

. It's like an emergency fund, but still, you have to replenish what you owe by continuing to pay your premium fee.
Cons:
Each insurance company offers unique VUL policies. Since your money is split into two, it would actually take time for it to grow. For example, if according to the company's policy, 100% of your first deposit would go to the cost of insurance, then don't expect that your investment rate would grow just yet. It would take time.

Since we're talking about a lifetime commitment, then expect VULs to be more expensive than normal investments. After all, we're talking about an insurance policy that would cover you until you reach 100 years old.
ADVERTISEMENT - CONTINUE READING BELOW
Valuable Universal Life Insurance has been gaining popularity here in the Philippines ever since it was introduced to us in the early 2000s. Here in our country, a single pay policy ranges up to P85,000 to P100,000, but it still depends on the type of policy you want to get. 
Here, we've listed down some of the most popular insurance companies in the Philippines—including the VUL policies they offer: 
VUL insurance in the Philippines 
Sun Life
One of the biggest insurance companies in the Philippines, Sun Life, offers a Sun Maxilink Prime VUL. 
With this life insurance policy, you can decide whether to invest in bonds or stocks—or even both. Financial advisors from Sun Life will customize your plan based on what you can afford at the moment. They will also lay out various payment schemes, from annual premiums to daily payments which only cost around P100. 
ADVERTISEMENT - CONTINUE READING BELOW
Pru Life
Pru Life is one of the pioneers when it comes to VUL here in our country. The PRULink Assurance Account Plus provides cash benefits when you're diagnosed with sickness or injury on top of death and maturity benefits.
If you're on a tight budget, worry not—the minimum annual investment goes as low as P15,000 (keep in mind, however, that different factors like your age and your chosen riders may affect the cost of your insurance.)
If ever you have the chance to grab their minimum rate, it would mean paying only P1,000 per month. How about sacrificing a Starbucks Venti for 10 days?
Manulife
Make your money work for you with the Manulife Affluence Builder Plans.
You can add to your investments anytime, get rewards for staying invested, and beef up your investment by adding protection bonuses. What a way to boost your finances, right? 
AXA Philippines
Another VUL is AXA Philippines' MyLifeChoice. 
ADVERTISEMENT - CONTINUE READING BELOW
With this life insurance plan, you have the "flexibility to personalize and increase your protection coverage up to 30 times the amount you pay annually," according to the insurance company. 
A core benefit, whenever you invest with AXA, is that you'll be able to easily reach health care providers. Its partnership with MyPocketDoctor enables access to medical teleconsultations round the clock. AXA also allows partial withdrawals from your VUL for emergency purposes. All these are yours for less than P100 a day—that's like, cheaper than a fast-food budget meal.
If one of your biggest goals is to attain financial freedom, a VUL is definitely an investment worth looking into. 
But remember, this is a lifelong commitment so take time to check out different VUL plans to find one that truly fits your budget, needs, and goals.
Load More Stories