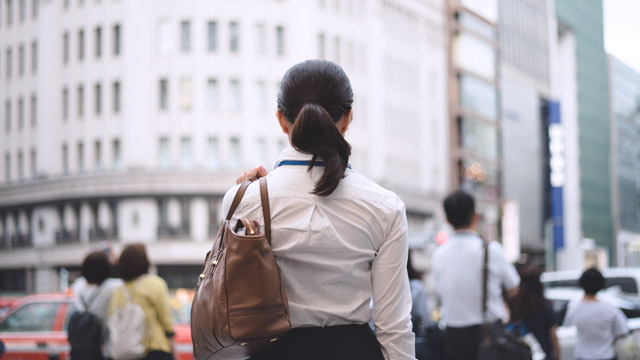 If you're planning to temporarily work in the United States any time soon, you may want to set your sights elsewhere.
The U.S. Department of Homeland Security (USDHS) has recently announced that it won't be issuing H-2A and H-2B visas to Filipinos from January 19, 2019 to January 19, 2020, citing the many cases of overstaying.
ADVERTISEMENT - CONTINUE READING BELOW
H-2A visas are for "temporary agricultural workers" who are only seasonally hired while H-2B visas are for "temporary non-agricultural workers." 
A USDHS statement on the Federal Register explains the ban: "The Philippines has a high H-2B overstay rate. In FY 2017, DHS estimated that nearly 40 percent of H-2B visa holders from the Philippines overstayed their period of authorized stay.
CONTINUE READING BELOW
Recommended Videos
"DHS and DOS also believe that these overstay and human trafficking concerns are severe enough to warrant removal from the H-2A visa program as well. This concern is informed by a four-fold increase in H-2A visa applications from nationals of the Philippines between FY 2015-2018. The Philippines' continued inclusion creates the potential for abuse, fraud, and other harm to the integrity of the H-2A or H-2B visa programs."
Other countries included in the ban are the Dominican Republic (H-2B visas only) and Ethiopia.
The Philippine Department of Foreign Affairs has asked Filipinos "to follow immigration rules and avoid staying beyond what is allowed in their visas." It's to be noted that the U.S. has implemented stricter rules on border control under President Donald Trump.
ADVERTISEMENT - CONTINUE READING BELOW
The good news is that there is no lack for opportunities abroad for interested Pinoys and Pinays. Here are countries who continue to welcome Filipino workers:
Germany
The POEA is currently accepting applications from nurses with at least two years of hospital experience for Germany's Triple Win Project. Learning the language to attain Level B1 based on the Common European Framework of Reference for Languages is a must—don't worry, the training will be paid for by the employer.
Those who get accepted will have a starting monthly salary of 1,900 euros gross (approx. P114,080*) which can increase to 2,300 (approx. P138,097*). There are 400 slots available.
United Arab Emirates
One-hundred fifty emergency medical technicians (EMTs) are needed by the National Ambulance Company in Dubai. Applicants should have completed an internationally-recognized Basic EMT course and has had at least eight months of working experience. The deadline for submissions is on January 31, 2019. Requirements are available on the POEA website.
ADVERTISEMENT - CONTINUE READING BELOW
New Zealand
New Zealand has various job openings that can grant you a Long Term Skill Shortage List Work Visa. This visa is for foreign workers covering skill shortages in the country, is valid for two years, and can be a first step towards residence.
Openings include Multimedia Specialists (Film Animators), Psychiatrists, Clinical Psychologists, Chefs, Automotive Electricians, and many more. Salaries can go for as much as 78,000 New Zealand dollars or approximately P2,785,242* a year.
*Exchange rates are based on Google Finance's calculations as of writing and may change without prior notice.
Load More Stories