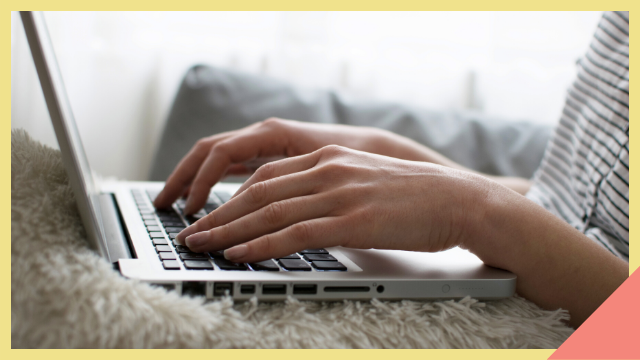 If there's one thing that the global pandemic taught us, it's that getting a job doesn't necessarily mean leaving your house. Online jobs are allowing us to work from home on a part-time or full-time basis, making the busy commute or traffic a thing of the past. A career that is fairly easy to break into is online transcription jobs.
ADVERTISEMENT - CONTINUE READING BELOW
Creating or logging into your profile can help you search and apply for opportunities in the online transcription field faster through JobStreet's wide array of job listings that is constantly updated.
Why online transcription?
Taking in information from a written text is easier than absorbing everything by listening, hence the need for transcriptionists from various industries. In some cases, transcribers could also be hired to digitize printed documents by encoding data to a computer.
It usually requires excellent comprehension skills, a good command of the English language, and at least a high school diploma. With these requirements, fresh graduates or even college students looking to earn while studying could qualify.
While there are full-time positions that offer a monthly salary, there are also some part-time opportunities that pay by the hour or per project. As a transcriptionist job would require a lot of reading or listening to information, it could be a good way to learn about the industry while working.
For example, being a legal transcriptionist could entail transcribing cases or legal documents, which may be useful if you're looking to enter law school or any legal profession.
As of 2021, transcriptionist jobs typically pay an average of P27,000 per month, depending on your level of experience and expertise if you specialize in a particular industry. There is also an average hourly rate for transcriptionists that falls around P250 per hour for some part-time positions.
What are specialized transcriptionists?
Specializing in a particular field can help you command a bigger salary as you gain more experience. Understanding the jargon or the purpose behind each task can help make you more efficient in fulfilling the role, which makes you more coveted as your experience grows.
Here are some of the top transcription job role that you can consider:
1. Business Transcriptionist
Business deals, strategizing plans of action, and generating creative ideas are usually done through a team discussion, but going through the details would require someone to transcribe them. 
ADVERTISEMENT - CONTINUE READING BELOW
In this role, you may be asked to transcribe:
video conferences 

lectures

minutes of a meeting

job interviews, and other matters pertaining to the business
The role of business transcriptionists may be clerical and mundane, but learning from it could open up opportunities in project management, business development, sales, and much more, depending on the industry you're in. The possibilities could be endless.
2. Media Transcriptionist
Content is everywhere, and there is always a need to create or enhance it. Among the tasks that media companies would need transcribers for are:
transcribing celebrity interviews to create content

transcribing the audio from videos to create subtitles

translating dialogues
These roles can open up job or networking opportunities within the industry. If anything, assignments could be fun as you get to watch documentaries or movies from time to time.  
3. Academic Transcriptionist
Transcribing lectures, talks, seminars, or even notes from various academics could serve a double purpose—it gives you an assignment to earn from and it could teach you new things. At times, you may also be tasked with transcribing research material from focused-group discussions, which can also be used for other purposes like business and advertising.
ADVERTISEMENT - CONTINUE READING BELOW
Fulfilling roles in the academe can help you learn skills that you could use for research, which could help your career wherever it may be in the future.
A career in online transcription can be a rewarding one especially as you gain more experience. While not all of the positions offer a work from home setup, this past year has taught us that it's not impossible to have such an arrangement.
Online transcription careers can also be a great way to acquire transferable skills that you can use to jumpstart your career.
***
This article originally appeared on JobStreet.com. Minor edits have been implemented by the Femalenetwork.com editors. Read the full story here.
Looking for a job? Check out your options on JobStreet.com! 
Load More Stories