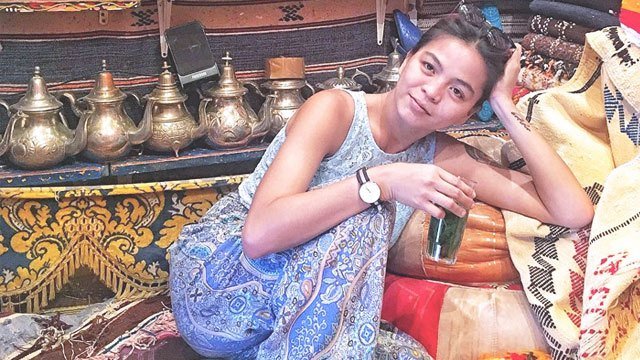 If you avidly follow Filipino travel bloggers, then at some point, you must've come across Trisha Velarmino's blog, P.S. I'm On My Way. Cosmo.ph has also done a profile on her, focusing on her money-making tips while traveling. 
ADVERTISEMENT - CONTINUE READING BELOW
Trisha has traveled extensively through Asia, Europe, Africa, Latin America, and the Middle East; she's now residing in Tel Aviv, Israel. 
On August 2, 2017, Trisha wrote an honest letter to her readers about how guilty she's been feeling for perpetuating the "quit your job to travel the world" mentality so many bloggers live by. She started, "I kept talking about it all these years like I was shitting rainbows and unicorns. Because I really was. To get out of the society I was in was a breath of fresh air. To quit my life to travel the world turned my life around in a more intense and lively way. For the first time in my life, I truly felt alive."
Still, Trisha felt like she could have done a better job disclosing all the challenges she faced in the last four years: "I'm sorry I wasn't able to reiterate its perils. I would completely understand if you feel betrayed right now and decided not to read this blog anymore. Today, I found myself in a different position so I want to set the records straight."
ADVERTISEMENT - CONTINUE READING BELOW
Recommended Videos
She then went on to talk about what you've got in store for you if you, too, decide to leave home for a life of "vagabonding." And she addressed the one thing everyone wants to know about: money.  
"The truth is, I don't know [how much money you'll need]. Just a month in Morocco alone, I've spent around $2,000 USD (comfortable, luxurious) but it depends where you want to do your RTW [round the world] trip and what type of experience you are after. The answer is always up to you. It's a case-[by]-case basis but what I can tell you to do is to be financially ready for it. Save.
Lastly, re-entering society (the life you left behind) also needs financial support. Don't go back with a drained bank account! Whether you plan to go back home or live in another city you fell in love with, you need money to settle down. If your family will help you, then you're lucky. [But] bear in mind that you are the one who made the decision to quit your job to travel. It's a shame if you would put that burden [on] your loved ones and [mandatorily] sign them up for something they're also not ready for."
ADVERTISEMENT - CONTINUE READING BELOW
To read her entire blog entry, click here. 
This story originally appeared on Cosmo.ph.
* Minor edits have been made by the Femalenetwork.com editors.
Load More Stories