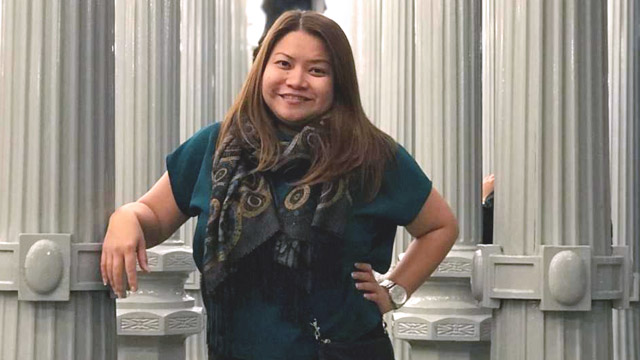 Doing what you love is a huge part of one's succes. We've been featuring stories of women who have followed their dreams (with a healthy dose of reason, of course) and passion is just a huge part of the equation. Whether you're always out on the field or working from a cubicle, enjoying what you do for a living doesn't only spell personal satisfaction, but also career growth.
ADVERTISEMENT - CONTINUE READING BELOW
Take Tracy Ignacio, for example. As the chief operating officer of KMC Solutions, a company that offers flexible workspace solutions and staff leasing, she has gone up the ranks through hard work and committment. 
"I started as a finance director in KMC and got promoted to VP Finance in less than a year and to COO a year and a half after," she said in an email interview with FemaleNetwork.com. "Looking back, I do not recall doing things in the hopes of getting promoted—I was given a number of challenges which I rose up to and next thing I knew, I was offered the COO position. I suppose hard work coupled with genuine care for the company is a good recipe!"
From working abroad to clocking in 14 hours a day (do this sparingly and only if you must because work-life balance is important, ladies!), she shares how her experiences molded her into the person she is today: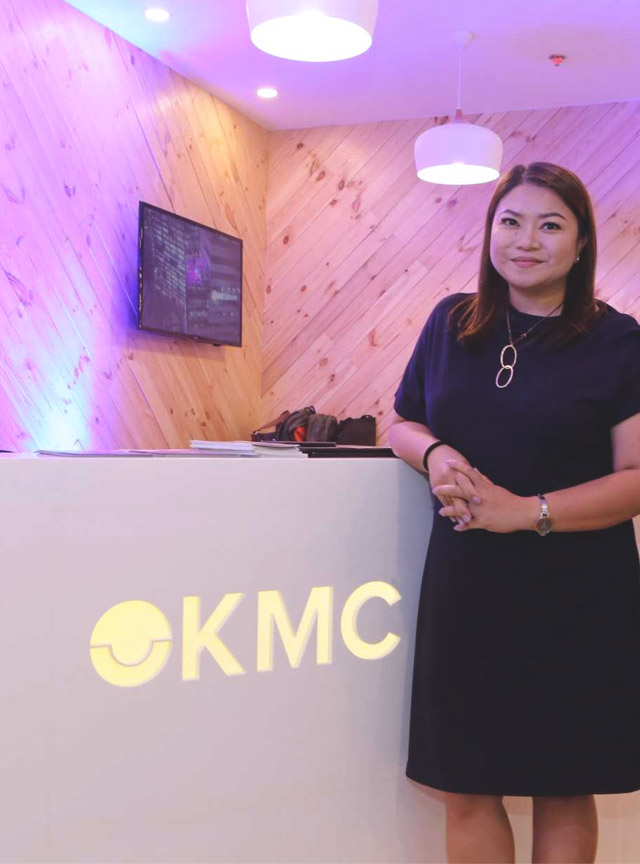 Female Network: What's the most challenging thing you've experienced at work, and what did it reveal to you about your personality?
Tracy Ignacio: Not one thing in particular. Every day presents a new challenge. What surprised me is that before I joined KMC, I don't think I was willing to work 14-hour days to get through challenges. But now I do. Some days are more tiring than others but I still manage to get up every morning looking forward to going to work. I guess its true what they say, find something you love to do and you'll never have to work a day in your life! Being surrounded by equally hardworking and inspiring people helps a lot too!
ADVERTISEMENT - CONTINUE READING BELOW
FN: You've mentioned that you experienced working abroad. Tell us about the professional and lifestyle adjustments you had to make to accommodate this shift.
TI: I went to the US knowing I would go home eventually. I like my life here (surrounded by the people I care about) too much to say goodbye forever. So after almost four years of living and working in the US (took longer than I expected as I utterly enjoyed my stay there!), I knew it was time to go home before I further grow roots in that place I still consider my second home.
When I went back, I knew I had to take a pay cut but I knew I could lessen my living and other expenses as well and eventually rise up the ranks and slowly get back to it. I attribute most of my professionalism and commitment to succeed from the training I got when I worked there—I like how the Americans are very straightforward and professional in business, how they value work-life balance and family time. I guess that is one of the reasons why I feel I belong in KMC (K & M are Americans and C is married to one!) [Ed's Note: KMC is founded by Gregory Kittleson, Michael Mccullough, and Amanda Rufino Carpo]
ADVERTISEMENT - CONTINUE READING BELOW
FN: How did your work ethic change throughout the years?
TI: I find myself very committed to this job. May it be the responsibility on my shoulders or the idea of building beautiful workplaces, I am inspired to work hard. I recall choosing my very first job because it had the nicest office out of all its competitors. Now that I look back, I guess I knew the importance of what we do as a company early on.
Load More Stories