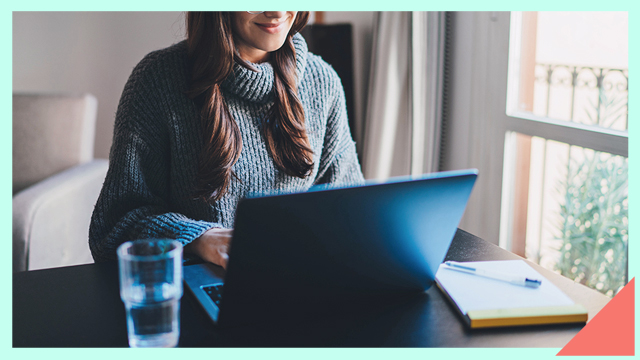 Ever since the pandemic started, work has shifted online—that includes actually searching for a job and getting interviewed. While online interviews have been done before, it has now been the norm, and if you haven't experienced on prior to the pandemic, it may feel a bit intimidating. To help you out, we've listed a few tips you can follow to make things more comfortable with you:
ADVERTISEMENT - CONTINUE READING BELOW
1. Do your homework.
As with every interview, it's important to read about what the position you're applying for entails, as well as about the company you're hoping to enter. You don't need to memories a script or anything, but having a working knowledge of what an institution stands for, or at the very least, what the team you're hoping to get into does, can help up your chances with your recruiter.
2. Download or prepare the software you need.
What platform are you using for the meeting? Is it Zoom? Google Meet? Microsoft Teams? It's important to be ready with the right platform early instead of fumbling with it a few minutes before your interview. While most virtual meeting apps don't need downloading, they do need log-in permissions, so best get those out of the way.
3. Always test your internet connection beforehand.
 One can never be too sure when it comes to internet connection, so best to be ready and on board at least fifteen minutes before your call. To be really. really safe, have a second alternative—if your connection won't hold, have your phone's data connection on ready.
4. Reduce distractions.
Find a quiet space in your home (preferably far away from the TV set or any other thing that your eyes can flitter to) for your interview. Close unnecessary programs or apps on your PC or phone as these can slow down your device, as well catch your attention while you're answering questions. You want to be focused, after all.
5. Dress as you would do so in a face-to face interview.
This isn't only to show your potential employers that you're serious about the position, but it'll also get you in the zone for it—and yes, for full effect, we recommend wearing pants or a skirt, not just a shirt, a blazer, and pambahay shorts. Own the moment!
6. Have a glass of water on ready.
You'd be surprised at how scratchy your throat can feel at the most inopportune of moments!
ADVERTISEMENT - CONTINUE READING BELOW
7. Relax, and be yourself.
The cliché is true. Relaxing and just being your fun self can help you exude a confident aura that your recruiter is looking for. Be professional, but don't be stiff, and no need to be too formal as well. Calmly answer questions, and be honest with things you don't know. Remember that you're not the only one being assessed; interviews are also your way to assess your potential company, so be cool, be sure of what you can and can't do, be open to new things, and you'll do great.
Load More Stories