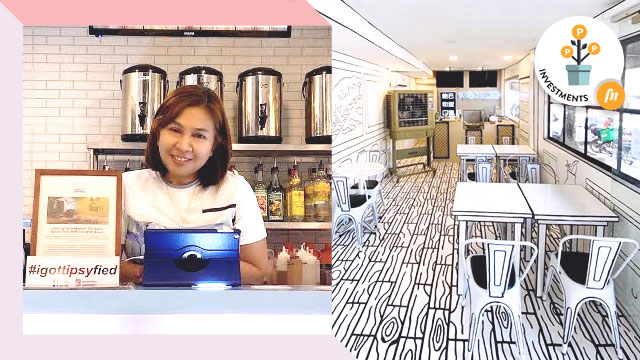 With the milk tea craze cementing its place in Pinoy food and culture, the industry sure sounds like a good place to start for those who wish to build a business of their own. The boba drinks have attracted long lines in newly-opened milk tea shops, with hundreds of stores popping up in different malls and school strips.  With such a saturated selection though, how else can a homegrown milk tea brand stand out? 
ADVERTISEMENT - CONTINUE READING BELOW
Below, forty-something Eileen Adora-Joaquin shares how she, along with her family, opened the country's first shop with alcohol-infused milk tea. 
Female Network: What is Tipsy Tea and how does it differ from other milk tea stalls?
Eileen Adora-Joaquin: It is the first milk tea brand in the Philippines with alcohol-infused selections. We still do have the normal selection that you find in a milk tea shop like Wintermelon, Brown Sugar Milk tea and Health Teas. We added the alcohol-infused drinks because we want to pride ourselves as a milk tea shop for everyone—a place where everyone in the family, from the parents who may be more health conscious to millennial kids who may want to try something more fun—can have something to enjoy. 
We know the food industry is highly competitive, more so the milk tea space. So we created something unique, something that's never been done before in the market.
FN: What kind of preparation did you do to build Tipsy Tea?
EAJ: It helped that my family and I have prior experience in running a business. We have ventures of our own, but not food-related. We decided, why not try something new? Since had capital from the dividends we get from our other businesses, we tried to explore an industry that we've never dabbed before. This was around two years ago. 
ADVERTISEMENT - CONTINUE READING BELOW
By then, the milk tea craze was just starting. We flew to Japan and Thailand to scout for possible milk tea brands that we could bring into the Philippines, but we didn't really like anything enough that we thought was different enough from what was available in the market.
Until we came across alcohol-infused milk teas in a pouch in Osaka, Japan. My family and I really enjoyed it, especially my kids. So it was like, an aha moment. We could do something similar for the Philippines. Good thing, my brother-in-law had experience in mixing drinks since he used to work for a cruise ship. He prepared our special selection and here we are. 
FN: How did you prepare the team to run the business? 
EAJ: It's good that we have a manpower business, so we've had experience in hiring people. It's always trial and error, of course. There would be staff that will let you down. There will be staff that would say they would come back after the break, but never do. And then there are those that stay but don't really perform as well as you would want them to. That's for the crew. But for our core team, the ones in the kitchen, we're lucky since we were able to hire friends of my son. They were classmates in college since they all took Culinary. Having that kind of connection help us build and maintain trust quickly. I've known these kids even before hiring them so they're like family. 
ADVERTISEMENT - CONTINUE READING BELOW
I think if you treat your crew well, it comes back to you still. You always root for the best. 
Before opening, we had them undergo training, meaning, mixing drinks, practice service, for around two weeks. We also did a soft opening for friends and family so we can gather initial comments, and suggestions, before launching to the public. That's been constructive since it helps us practice for opening day.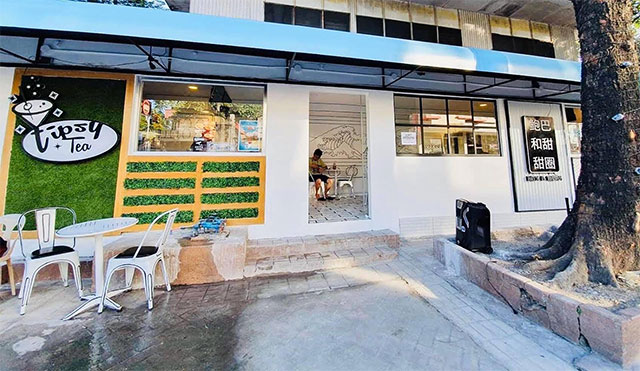 ADVERTISEMENT - CONTINUE READING BELOW
FN: Why did you choose to have the business at Maginhawa? Did you consider other locations too? 
EAJ: We wanted it to be in Quezon City since my whole family lives in the city. We wanted a space that we can easily go to, and check for day-to-day operations. So we had three options—Cubao, Timog Avenue or Maginhawa. After a lot of searching, we figured Maginhawa is the best place for us since, first, it's where a space we like is available. Second, it captures the market we want—mostly millennials. Still, we have had older demographics come in, especially on our first months. 
FN: Speaking of market, how is the reception of the business so far? 
EAJ:  We opened in May 2019. And I can gladly share that we've already reached ROI. On our first few months, there were really long lines in our stall. So many customers came from different parts of Metro Manila, and even in the country. It was really hyped. Those were really tiring days, but very fulfilling to see our concept do well. 
ADVERTISEMENT - CONTINUE READING BELOW
FN: How do you maintain the hype? 
EAJ: It's been a good challenge for us. My son, who's a millennial, knows the market really well, so he's been pushing Tipsy Tea online. We also update our menu according to season. This January, we also held our first event where we invited a live band to perform and offered unlimited milk tea to customers for just P200. So, we always try to come up with something new to offer. We try to think that we're not just competing against other milk tea brands in Maginhawa, we're competing with all other food brands. 
ADVERTISEMENT - CONTINUE READING BELOW
FN: How did you reach ROI in less than a year?
EAJ: Having the brand franchised has helped us reach that. After three months, we already had So far, we already have four franchised branches in Greenhills, Lagro Subdivision in Quezon City, Tacloban City and even Zamboanga. For P150,000, our franchisees can learn the system of our operations, our menu and have enough inventory to train their crew. We also provide our franchisees' crew training so we know that they can operate the business on their own. 
FN: How much have you spent so far?
EAJ: Our initial capital is really just P1 million. But we moved to a bigger space in the last quarter of the year since we really got a warm reception from customers. We figured it would be much better to have a larger space. That shot up our capital to P1.5 million. That already includes rent for the space and the cost of building the entire store. 
ADVERTISEMENT - CONTINUE READING BELOW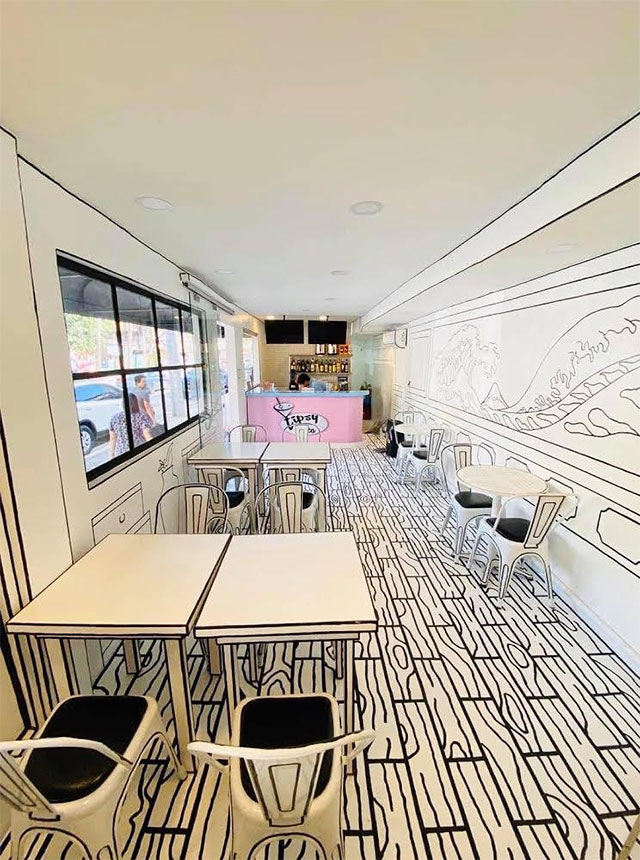 FN: What has been the biggest challenge so far? 
EAJ: The biggest difference of the food business from all the other business we have is we encounter customers everyday. I also run my own school, but that one takes a different kind of relationship building, especially with the parents. For Tipsy Tea, I realized, the relationship we develop with customers may not always be for long term, but we have to make sure that we give them the best service every time they visit. So that one takes a lot of training. That's the biggest challenge, having people come to the store, every day. And like what I said earlier, that's why we try to be innovative with our marketing strategies and our menu, too. 
ADVERTISEMENT - CONTINUE READING BELOW
FN: What would be your advice for those who wish to run a food business? 
EAJ: Offer something unique to the market. I think that's the only way a food concept can be successful—when it offers something new. Especially in the food business, you would want something that people will fall in line for and go back to. Another is, find people you can trust. For us, as a family, working together has been successful mostly because we trust each other. We know our strengths, and we don't take criticisms with one another, especially when it comes to work, personally. We know that we just want the best for the business and we want each one to excel.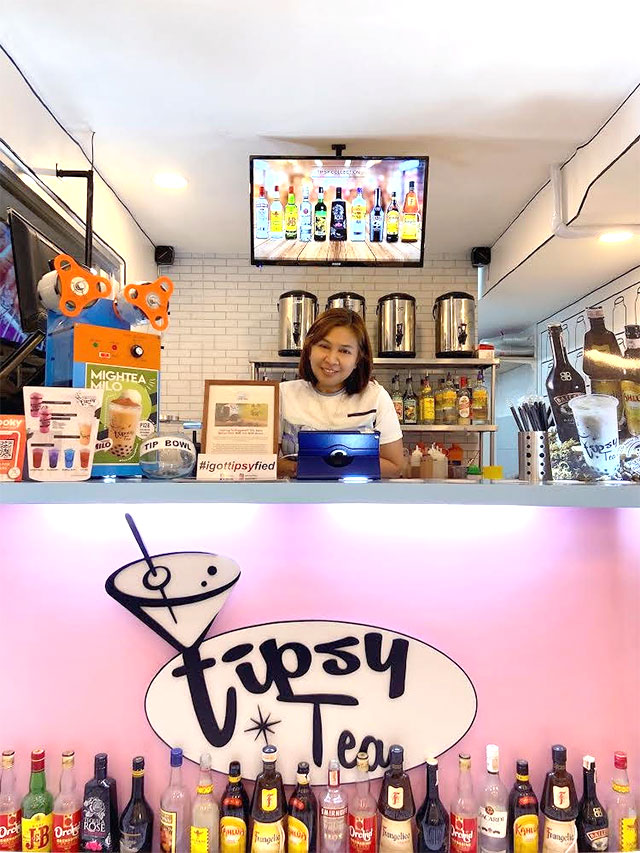 ADVERTISEMENT - CONTINUE READING BELOW
Load More Stories