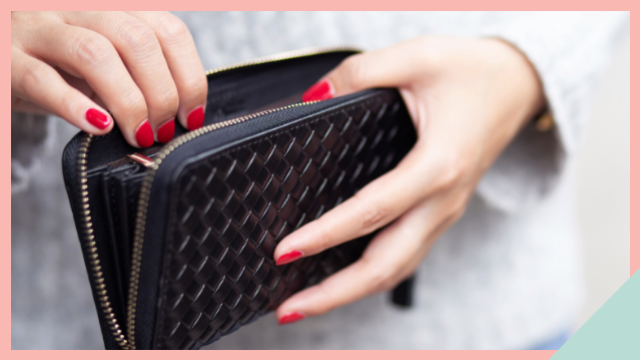 Financially speaking, some of the key takeaways during the pandemic are: (1) you should have online, real time access to your bank account as cashless transaction is much better; and (2) since fund values are on bargain these days, it's an opportune time to invest your extra savings in secure funds. 

ADVERTISEMENT - CONTINUE READING BELOW
Somehow, this challenging time also has a silver lining, as people get financially educated. And for the ladies who want to start their investing journey, time deposit may be a good choice.
CONTINUE READING BELOW
Recommended Videos
What is a time deposit?
This financial product is perfect for conservative investors with spare money to keep for a long period and wish to earn higher interest, but also want to protect the principal amount. 
Keeping your money in a savings account is good, but turning it into a time deposit makes it a passive investment. A bank offering that usually comes with a higher interest rate than a regular savings account, a time deposit can help you achieve your goals after a set period, like 30 days, 60, 90, up to a year or more.
You have to let it sit until the specified maturity date for it to earn interest and before you can withdraw the money. Generally, the longer the period or term and the higher the amount deposited, the higher the interest. Once mature, you will usually have the option to withdraw it or roll the funds over for another period.
ADVERTISEMENT - CONTINUE READING BELOW
Keeping your money in a time deposit may also save you from inflation, or the estimated rate of decline of your purchasing power. Imagine what your P1,000 bill could buy 10 years ago—compared to now? You might have been saving for a long-term goal, and now you realize that amount is still and will never be enough to buy what you've been wishing for.
That's exactly a major reason why saving in piggy banks or under your bed is not recommended, aside from the robbery factor. 
Pros and cons of time deposits
Pro: It helps you save for your emergency fund 
Before you start investing, you have to make sure you have your emergency fund, which should usually cover three to six months of your earnings if you have no dependents, and higher if you are a breadwinner. Leaving your money in a time deposit can prevent you from buying on impulse and truly saving your hard-earned cash. Just choose the shortest period so you could withdraw it when the "emergency" arises. 
ADVERTISEMENT - CONTINUE READING BELOW
Pro: It's low-risk 
Stocks may be on bargain, but seeing the red figures on one's portfolio is not for everyone. The time deposit rate agreed upon by the bank and the investor at the onset is deemed final, and will not be affected by the highs and lows of the market. But while it preserves the invested money, it's not for those who aim for capital appreciation.
Pro: You can open a time deposit account online
When you're locked down in your house—whether due to occasional mandatory quarantine or you're too anxious to physically visit the bank—online banking makes the new-normal life more bearable.
Paying bills and tuition fees, buying load, transferring money to your loved ones in far-flung areas or as payment to your favorite delivery shop, donating to charity; all these should be possible at your fingertips. And so as opening a time deposit. Check your favorite bank and see if they have online offerings.
ADVERTISEMENT - CONTINUE READING BELOW
Con: Penalties and withholding tax
This should be expected, though. Banks can impose around 10% of the earned interest if you withdraw your time deposit before maturity. With other banks' low interest rates, you might be paying more instead of saving. Time deposit earnings are also subjected to 20% withholding tax, unless it reaches a five-year term. 
Con: The current inflation rate is higher than the time deposit rates
Historically, there are times when time deposits and other fixed-income options are the best deals. At this time, however, the country's inflation rate has been stuck at 4.5% so it's best to look for rates that match that.
Time deposit rates in the Philippines
We love CIMB and GCash's base interest of 2.5% to 4% on savings account, because traditional banks offer only around 0.125%.
As for current time deposit interest rates—as of writing—BDO and BPI offer 0.125% even if you deposit P50,000. RCBC offers 0.25% to 0.75% for at least P5,000; Metrobank, as high as 1.25% per annum for a minimum placement of P10,000; while Security Bank allows up to 2.29% but for a minimum of P100,000.
ADVERTISEMENT - CONTINUE READING BELOW
The good news is that Filipinos can now apply for a time deposit with a minimum of P1,000, so you experience how time deposit works and if it's a good deal for you.
Your chosen bank will give you a certificate of time deposit as evidence, which will bear the fixed maturity rate and earning interest rate.
Now, recheck your financial status right now, identify your risk level, and lay out your goals. Should you keep your extra money in time deposits? As long as you can finally start your investment journey—same goes with treasury bonds, money market and other conservative options—it's better than spending your money on excessive food delivery and monthly sales.
May Dedicatoria is a writer and financial advisor. For personal financial coaching, email her at maydedicatoria@gmail.com.
Female Network is now on Quento! Click here to download the app and enjoy more articles and videos from Female Network and your favorite websites!
Load More Stories