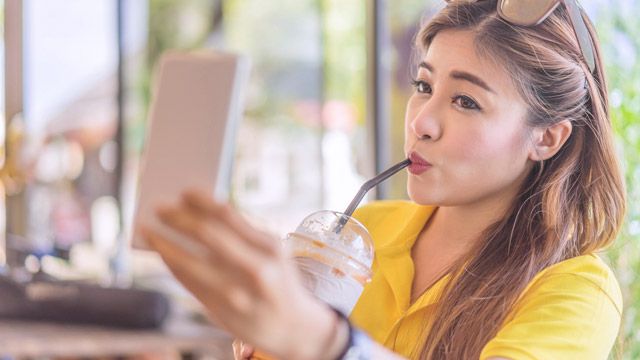 1. Steer away from strong political attacks that don't add to the conversation.
In the recent past, we've witnessed how powerful social media, particularly Facebook, can be in shaping elections, news consumption, and government portrayal. Unlike traditional media, Facebook lets everyone join in the conversation. Once you post anything that isn't really constructive or helpful about a political belief, act, or official, you're automatically leaving yourself open to pointless arguments with friends and friends of friends, some of whom you may not even know. 
ADVERTISEMENT - CONTINUE READING BELOW
2. Never reference or joke about the use of illegal substances.
Even if it's a joke, the use or abuse of illegal substances is a serious matter. There are real instances of social media users discussing, trading, and supporting each other's drug use through groups and threads. Take the case of Reddit's now banned opiaterollcall forum, for example, where opium addicts converged and, through coded messages, fostered the drug trade online. Others may take any reference you make as truth.
3. Don't post offensive material, even privately.
It might be difficult to decipher what counts as "offensive" these days, but any improper material that you know will harm others is a no-go. These posts could reflect poorly on your social networking footprints, no matter how private they may be.
A prime example of the repercussions would be that group of incoming Harvard College students whose acceptance letters were revoked after they posted offensive, sexually explicit, and racist jokes within a private Facebook group. Apart from this unbecoming behavior, this serves as a reminder that everything you post online will leave a trace.
CONTINUE READING BELOW
Recommended Videos
4. Don't write demeaning comments or remarks.
Your online persona should reflect your real life. A dean at Yale University failed to do so when she wrote a Yelp review of a restaurant, recommending it for "white trash" customers and another that described some movie theater workers as "barely educated morons."
Some of these reviews were posted as far back as two years ago. When these reviews were revealed in May, the dean was first placed on leave, but now has lost her position permanently. She has issued an apology saying, "My remarks were wrong. There are no two ways about it. Not only were they insensitive in matters related to class and race; they demean the values to which I hold myself and which I offer as a member of this community."
5. Keep those long rants off your wall.
Yes it's your account, but nobody wants to read bitter complaints. If you have a problem, discuss it with a friend, a loved one, or a professional. Social networking sites are hardly the place for you to divulge your every single angry thought.
ADVERTISEMENT - CONTINUE READING BELOW
6. Don't share stories from unverified sources.
Share educational stories but check the sources first. While an article might seem profound or its topic a mind-blowing discovery about how to prevent a horrific disease, it might not be from the most trustworthy sources. Sure, you may contributing to the knowledge of those who may click on the story, but you may also be spreading false information. Share stories only from reputable sources and do a little digging to verify the claims the stories make.
7. Don't drag people down with your posts.
Compose posts and comments that inspire and encourage. People feed off of each other's energy and emotions. Be that friend that encourages and supports instead of the one that brings down others. Think of creative posts that will also further discussion or that will spark inspiration in others.
8. Don't post unflattering photos of yourself and others.
ADVERTISEMENT - CONTINUE READING BELOW
Be mindful of your photos. Whether they're of yourself or of others, social media users appreciate good photos. These photos tell stories—stories that go perhaps with an amazing time at a restaurant or a fabulous day with great company—and you want your photos to help paint that picture. You don't need to learn the ins and outs of a professional camera. Just keep the photos clear and the subjects at their best.
9. Don't post pictures of other people's children, homes, and other private matters without permission.
Assess if you need to ask permission before posting. If it's a photo of someone else's children or an inside shot of a friend's house, it's best to get their permission before posting it on your own account.
This story originally appeared on Townandcountry.ph.
*Minor edits have been made by FemaleNetwork.com editors
Load More Stories