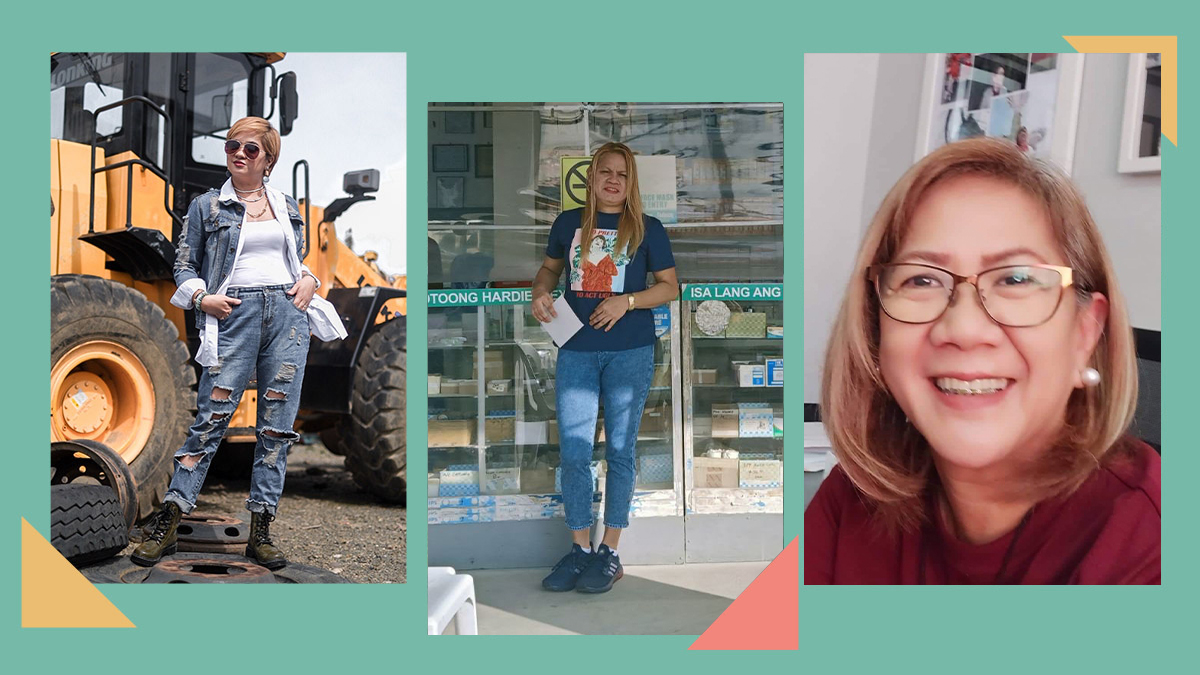 Let's face it: when most people think of businesses like construction, freighting, and packaging, they imagine a man in charge—not a woman. But the truth is that women are just as capable of managing businesses in these fields.
Marlene Marimla, Marjorie Bañares-Furia, and Maricel Torres are all living testaments to this.
These three Filipina entrepreneurs have successfully built their own empires in industrial fields, never letting stereotypes get in the way of their success. Here are their stories.
Marjorie Bañares-Furia of MB Freight Connect Phils., Inc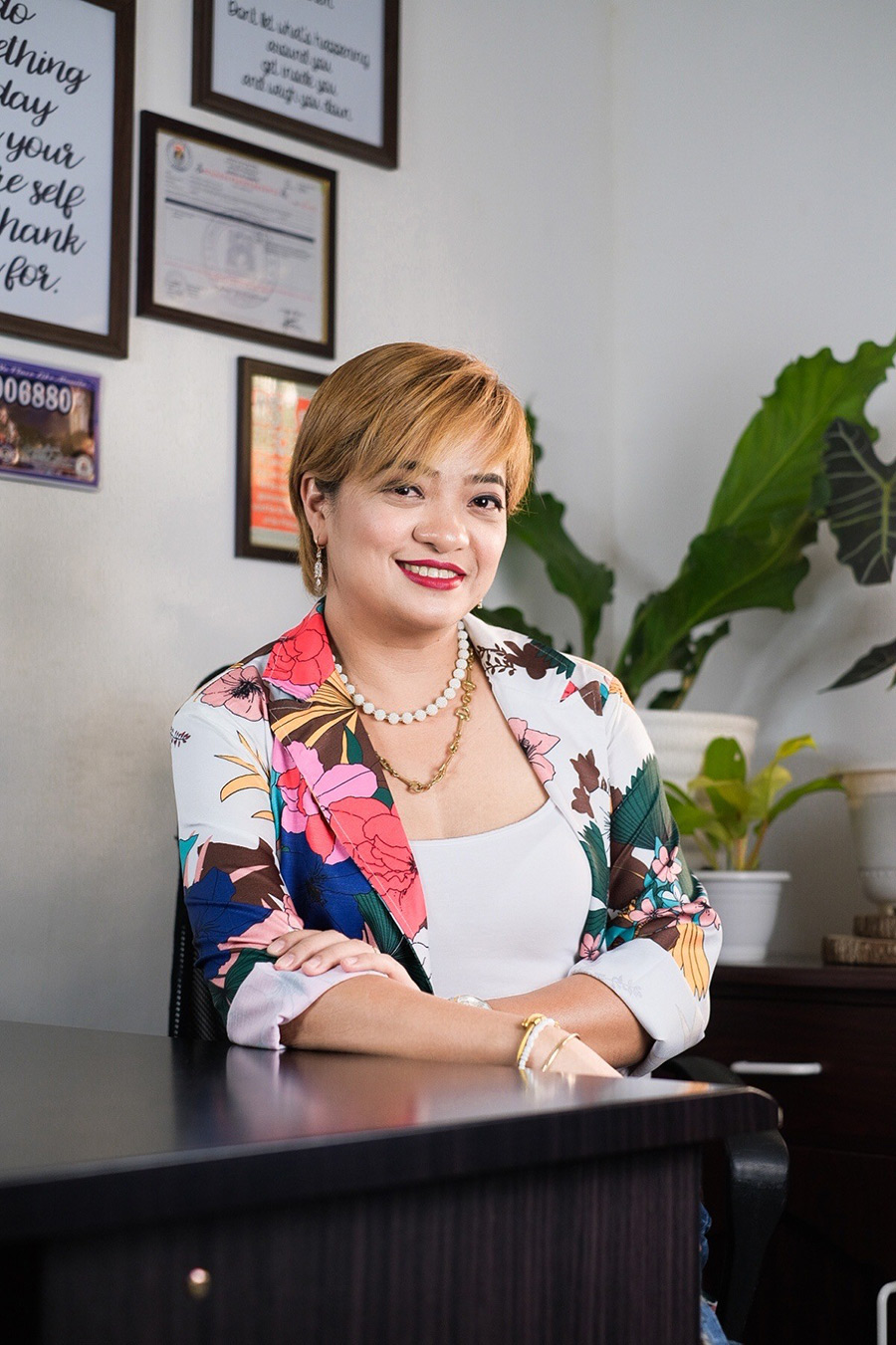 Marjorie wasn't supposed to be where she is today. Once upon a time, she was an accountancy graduate who dabbled in photography, make-up, fashion design, and event styling. But fate set her on a different path—one that nevertheless led to great success.
"My parents were rice and palay dealers in Nueva Ecija way back [in the] 90s, and recession at that time hit us hard," Marjorie says. So her family tried to think of other businesses to venture into. "Since my dad knew the trucking business like the back of his hands, we decided to take the risk to invest in it."
But for someone like her, who at the time, wasn't familiar with trucking, it was tough, to say the least. "I cried a lot," she admits. "Kilometers, fuel, auto parts… they are not [part of] my language. But experience indeed is a great teacher."
Over time, Marjorie was able to gain her footing in their trucking company. Women, she knows, are just as capable of thriving in this line of work. "In the world of business, where both men and women exist, I believe that each of us is unique, each of us has his or her own strengths and weaknesses. It is just up to the person to use those traits to his or her advantage," she says.
Marjorie also credits Maybank for its role in a crucial time for her business. "When we were expanding and given a limited time frame by our client, Maybank was there, extending any assistance they can give to us," she says. "Without them, we will probably not be able to secure the requirements of our client."
Today, despite the success she's found, Marjorie remains modest and level-headed. She still feels that her greatest achievement as a businesswoman is her ability to touch the lives of others. "I mean, I'm not saying I'm a saint or whatever, but if I were not who I am now, I don't think I'd be able to extend the assistance that I give to those in need."
Marlene Marimla of BM Lynne Construction Supply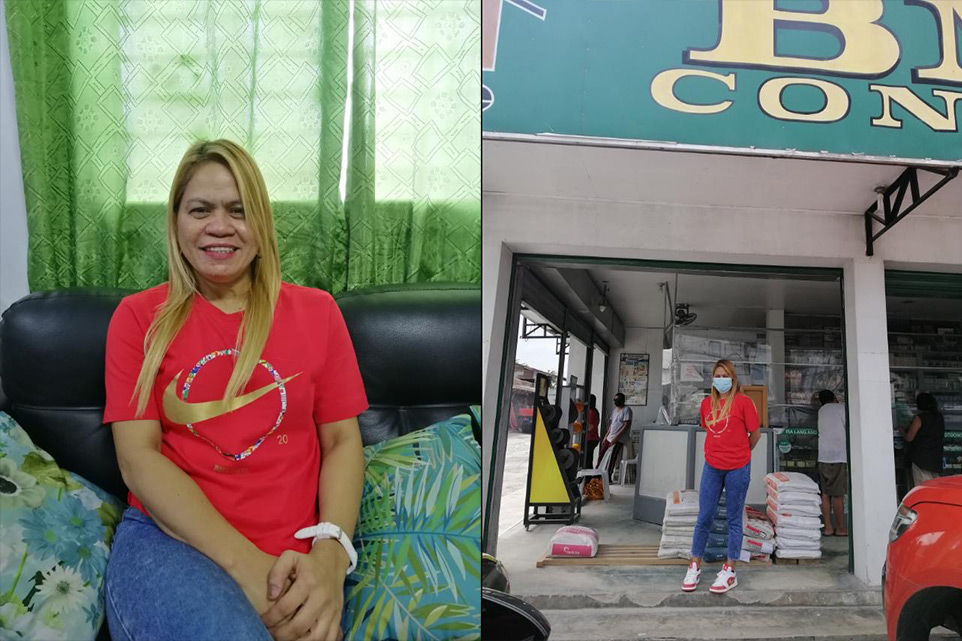 Coming from a family whose business was a construction company, it was an easy decision for Marlene Marimla to venture into the same field. Starting a business was just the tip of the iceberg, though, because below the surface was the challenge of making it work and keeping it stable.
Looking back at her beginnings, when she had almost no clients at all, Marlene recalled, "Ang ginagawa ko, pumupunta ako sa mga sites, tinatanong ko sila kung anong kailangan nila, pwede ako mag-deliver. Iiwanan ko sila ng mga card para makatawag sa akin." To get around, she rode a mobility truck that was given to her by her father. "Doon ako natutulog, doon ako kumakain, doon na rin yung pinaka-opisina ko, tapos kasama ko yung mga semento, mga bakal."
Marlene's husband once asked, hindi ka ba nahihiya? She told him no: "Paano tayo lalaki kung dito lang ako maghihintay ng kliyente? Ako ang hahanap sa kanila."
From going around Pampanga and personally visiting one construction site after another, Marlene was able to grow her business over the course of 21 years. She now supervises four businesses: BM Lynne Construction Supply, Lynnwood Construction Supply, Krizwood Construction Supply, and BM Marimla Quarry and Vibro Plant. "Hindi biro ang paghawak ng isang business. Kailangan matiyaga ka, tapos laging nandiyan ka pag may kailangan yung mga tao," she said.
And when pandemic came along and Marlene needed help, she was also able to count on Maybank. "Tutulungan ka talaga nila," she says, noting that she was able to find solutions through Maybank's support. "Iba yung naging atake nila."
Maricel Torres, CPF Packaging Corporation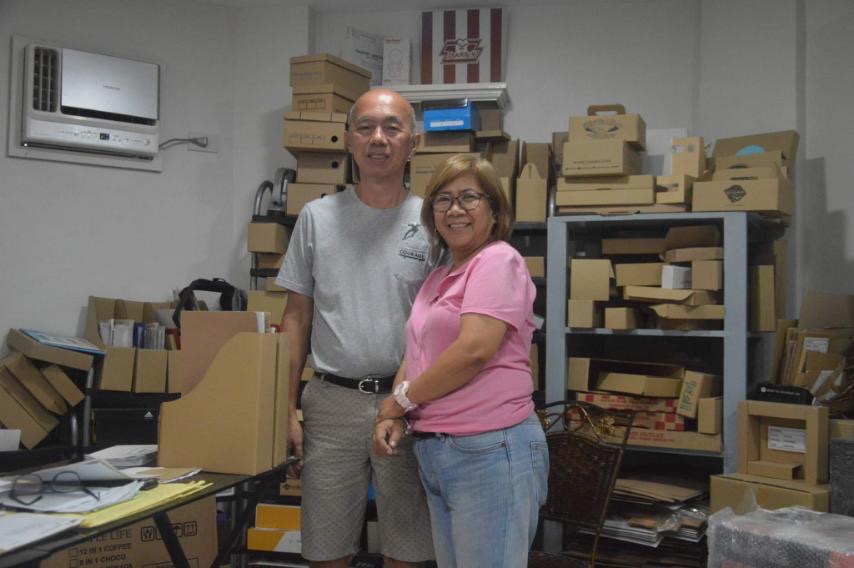 Maricel Torres, the woman behind CPF Packaging Corporation, has three daughters. One of them is Christia, who has nothing but praises for her mom.
Prior to the success of her packaging business, Maricel didn't have the stable finances to back up her ventures, and so she had to partner up with friends and relatives for years. But with the help of her husband, she eventually took matters into her own hands and grew the business, which is now thriving with roughly 100 major clients.
"My mom never really wanted something big," Christia says. "She really wanted lang na mag-continue ang business, ma-sustain [ito], [and] makapagpasweldo ng mga tao."
It wasn't easy. Along the way, Maricel had to weather a failed business partnership, and some rough times for her own company. Christia says her mom chose to soldier on. "Yung mom ko talaga yung naging strength lalo na sa times na natatalo. Yung mom ko yung parang emotional anchor, which for me, is really big."
Aside from this, Christia also said her mom's innate creativity and resourcefulness always help her manage the problems that come their way. It also helps that Maricel knows how to step back and think before making a big decision—a key to her success, according to Christia.
"When most were closing their doors, Maybank opened its windows for affected businesses like us."
Being an entrepreneur is never easy, but these three women were all presented with a unique challenge: the pandemic. Because of COVID-19, they lost clients and had to halt their operations. This is why they were collectively grateful for Maybank, which supported them when their businesses needed it the most.
"When most were closing their doors, Maybank opened its windows for affected businesses like us," said Marjorie. "It is very important to have someone [to count on], and [for us], that is Maybank."
Particularly, it was the Maybank Retail SME Loan and its Revolving Credit Line that got their businesses going in the middle of the pandemic. In fact, it even opened up a greater path for the likes of Maricel, who owes the "unbelievable growth" of her business to Maybank.
Her daughter Christia recounts, "Back then, matagal na naming alam na may market [for our newest products, the die-cut boxes] pero hindi namin siya mapasok kasi we're afraid na hindi namin kayanin yung capacity. We never thought of availing of a loan. Pero grabe yung help na ginawa ng Maybank."
Marlene speaks for all when she says that her proudest achievement as a businesswoman so far was getting through the toughest times of the pandemic. "Hindi biro yun eh. Ang daming nagsara, kami nandito pa. Sabi ko, nakayanin natin, kakayanin pa natin."
Maybank Retail SME Loan offers customized facilities for your working capital and capital expenditure for as low as P500,000 up to P35 million. To learn more about how Maybank's business solutions can help you achieve your goals, visit the official Maybank website or any Maybank branch near you.
This article was created by Summit Storylabs in partnership with MAYBANK PHILS..