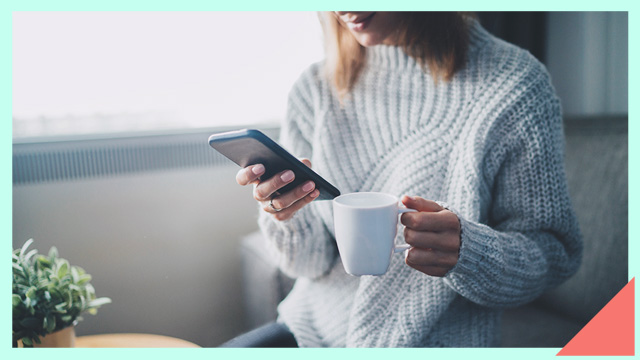 By now you already have your apps of choice when it comes to doing groceries, buying necessities, and even food deliveries—but of course, there's always room for improvement. Whether it's from a platform you've gotten used to or a new one you're still curious about, online markets are saturated with competition, which means you get to pick the best apps that suit you.
ADVERTISEMENT - CONTINUE READING BELOW
Here are a couple you may want to check out. One has leveled up its game, while another has just started in it:
PayMaya's new PayMaya Mall
When it comes to e-wallets PayMaya is probably one of your top-of-minds. Now, they're making your favorite mall merchants accessible for you by launching the PayMaya mall, which is exactly what it says it is—a virtual mall on your app. It's basically a collation of the brand's partner merchants: PayMaya acts as a portal for names such as Rustan's, Landers, Ustore, and even fast-food restaurants such as McDonald's and Jollibee. Once you tap on a merchant, you're brought to their online shops, with payment coursing through your PayMaya account.
Head of Growth Marketing and Partnerships for PayMaya Mark Dee explains that no, they're not competing with your favorite e-commerce sites. "First: We want to make our customers or experience the app in a different way. We want them to discover where they can spend their PayMaya credits in a virtual environment," he explains during a February 11 online press conference. "Second: Because these merchants are our payment partners, we want them to be exposed to more than 28M customers nationwide."
With PayMaya Mall, PayMaya simply connects the dots by making shopping easier and online payment more efficient for you.
VeMoBro
VeMoBro is a new player in the online shopping industry, but it's not going toe-to-toe with the Lazadas and the Shopees of the world: instead, this home-grown brand is focusing on helping small-to-medium enterprises and merchants, acting like your neighborhood sari-sari store which has all your basic needs.
ADVERTISEMENT - CONTINUE READING BELOW
"VeMoBro's utmost mission is to create a platform that puts high value on consumer trust," says Founder and CEO Engr. Vergil Bargola. "By carefully filtering out, investing in and supporting legitimate sellers, we assure our customers that our platform does not only attend to their essential needs but also provides a safe e-commerce space."
ADVERTISEMENT - CONTINUE READING BELOW
If you'll look at their site or check their app, you'll see that it indeed is like a sari-sari store: it has all the basics you need, including foodstuff like fruits and vegetables. It even has car parts and accessories—a throwback from when it was initially poised to sell only automobile products.
If you're worried about trusting a new brand for deliveries, put your worries to rest, as VeMoBro's founder and CEO has background in transport and logistics, so the company "guarantees a standard 48-hour delivery" service, and even same-day delivery through partner providers.
VeMoBro is currently accessible on your browser at Vemobro.com.ph, and can be downloaded through the Google Play Store.
Load More Stories