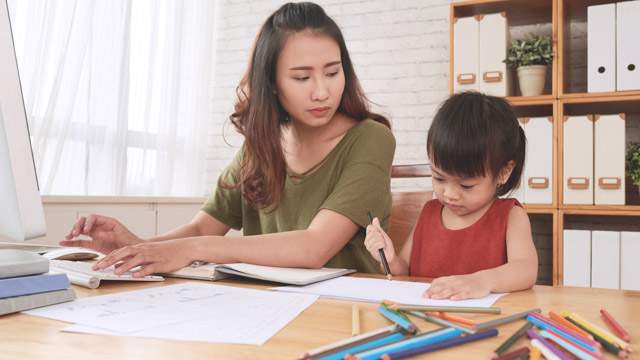 On December 19, 2017, President Duterte signed the first package of the Tax Reform Acceleration and Inclusion (TRAIN) law. TRAIN aims "to create a simpler, fair and more efficient system, as per the constitution, where the rich will have a bigger contribution and the poor will benefit more from the government's programs and services." (via DOF.gov.ph)
ADVERTISEMENT - CONTINUE READING BELOW
The main concern of most employees is how this new law will affect their take-home pay. If you're unsure about how this will alter your income and lifestyle, here are some changes that you should expect:
1. Tax Rates
The rates have changed significantly. Prior to the new law, annual income below P250,000 (those earning below P20,833.33 a month) are taxed between five percent to 25 percent depending on the tax bracket. In the new law, employees earning an annual income below P250,000 will pay no income tax. This threshold was proposed because based on studies, 83 percent of Filipino taxpayers fall in this bracket.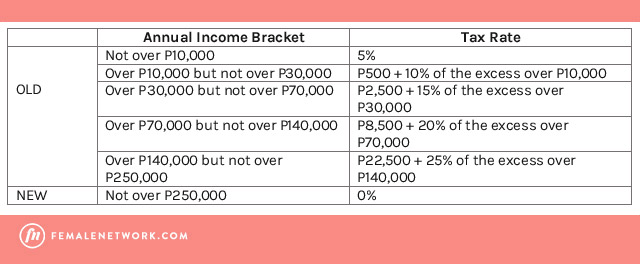 CONTINUE READING BELOW
Recommended Videos
The highest tax rate has changed from 32 to 35 percent, but the annual income bracket has also been raised from over P500,000 to over P5,000,000.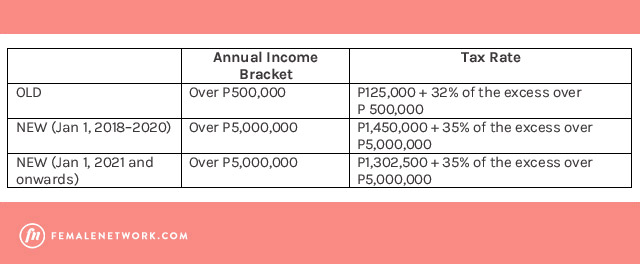 2. Personal and Additional Exemption
In the old tax scheme, individuals, single or married, are entitled to P50,000 personal exemption and P25,000 for each dependent (maximum of four dependents) annually. These exemptions are deducted from gross annual income in the computation of taxable income. Under the new TRAIN law, there are no more personal or additional exemptions.
ADVERTISEMENT - CONTINUE READING BELOW
3. 13th Month and Other Benefits
Starting 2015, 13th-month pay and other benefits—Christmas bonus, productivity incentives, etc. - amounting to P82,000 and below were exempted from tax. TRAIN effectively increases the exemption to P90,000.
Given these changes, let's look at the effect on take-home pay in three sample scenarios: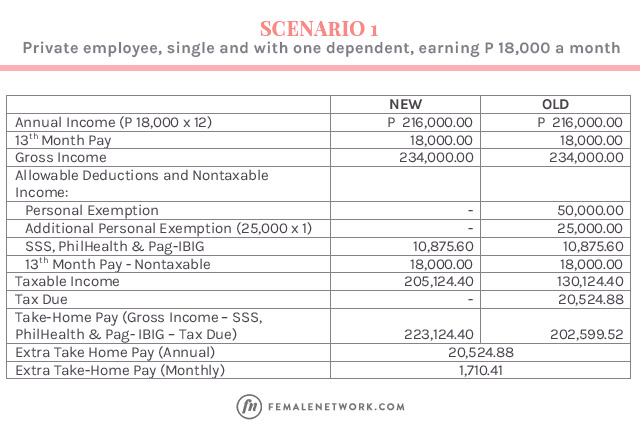 ADVERTISEMENT - CONTINUE READING BELOW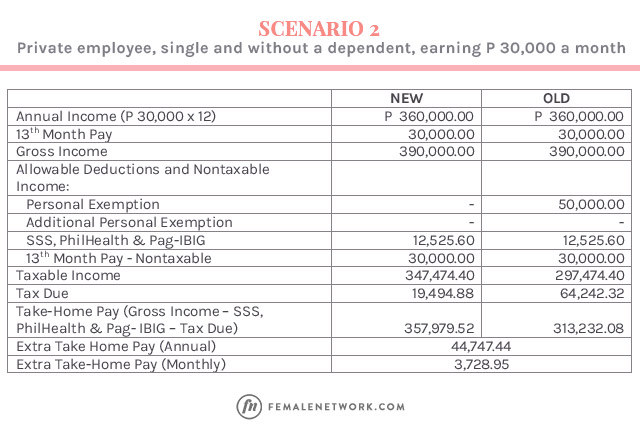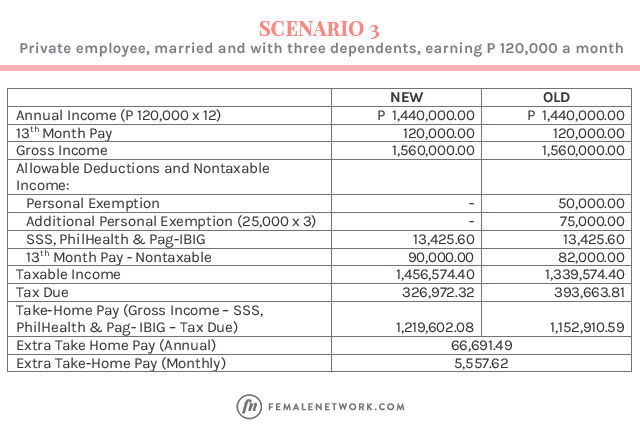 ADVERTISEMENT - CONTINUE READING BELOW
The scenarios show an increase in take-home pay or dispensable income under TRAIN.
For your reference and comparison, here are the tax rates before and after the implementation of the new law: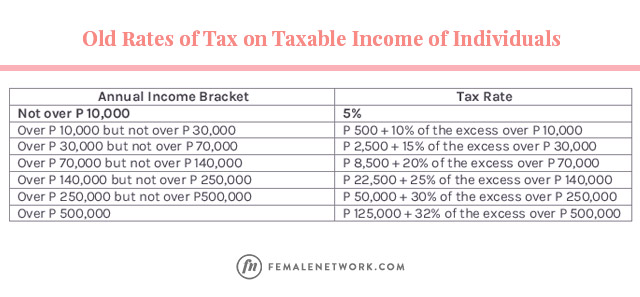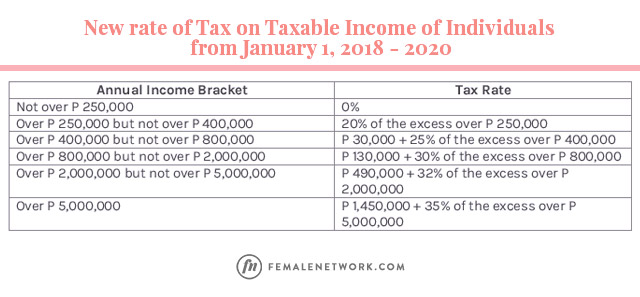 ADVERTISEMENT - CONTINUE READING BELOW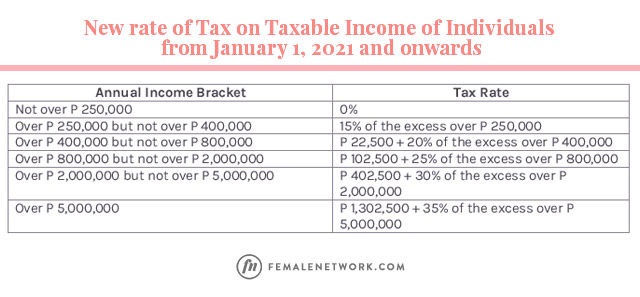 * Pamela Lloren is a Certified Public Accountant who formerly taught accounting and finance subjects at the University of the Philippines. She is currrently taking up her Ph.D. in Business Administration. 
Load More Stories