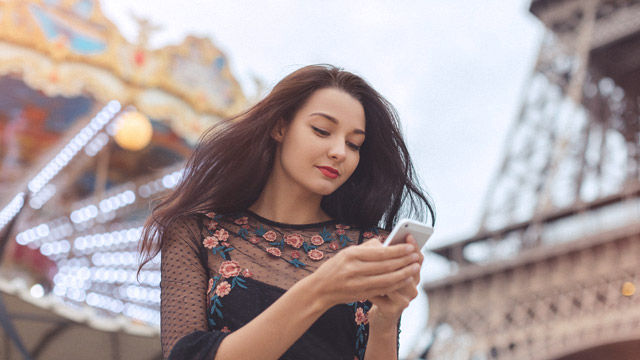 Now that you've been working for a decade, it's probably a good time to consider taking things a notch higher by going on a hiatus and pursuing further studies. Having sufficient work experience under your belt, you now have the readiness and the maturity to give school another shot; maybe this time, you can opt to be more adventurous and try a different geography—like Europe.
ADVERTISEMENT - CONTINUE READING BELOW
It isn't as far off a dream as you would think. In fact, you can start the journey with the 2018 European Higher Education Fair (EHEF) that's set to happen on October 10 at the Grand Atrium of Shangri-la Plaza in Mandaluyong. If you want to pursue a higher degree in business, engineering, sciences, and the arts, then these 30+ schools in different EU countries will be offering an array of courses to suit your career path:
Belgium
Ghent University
University of Antwerp
University of Hasselt  
Czech Republic 
Masaryk University
Mendel University in Brno
Prague Consortium, made up of the following institutions: Czech University of Life Sciences; Czech Technical University; Academy of Arts, Architecture and Design; Academy of Performing Arts; Charles University; University of Economics; and University of Chemistry and Technology
Technical University of Liberec 
ADVERTISEMENT - CONTINUE READING BELOW
Denmark
Aarhus University
International Business Academy 
France
Audencia Business School
IESEG School of Management
INSEEC Business School
Universite Catholique de l'Ouest
Vatel Hotel & Tourism Business School – Bordeaux  
Germany 
TU Dortmund
Rheinland Institute
University of Regensberg
WHU – Otto Beisheim School of Management
Hungary
Central European University
Italy
Universita Cattolica del Sacro Cuore
Istituto Marangoni 
Netherlands 
IHE Delft Institute for Water Education
Institute for Housing and Urban Development Studies (IHS) Erasmus University Rotterdam 
International Institute of Social Studies (ISS)
Maastricht School of Management
TIAS School for Business and Society  
Spain
IE Business School
Universidad Catolica San Antonio de Murcia
Universidad de Navarra 
ADVERTISEMENT - CONTINUE READING BELOW
Sweden
Lund University
Stockholm University  
UK
Joint Development of Niche Programmes through Philippines-United Kingdom Linkages (TNE 10)  
According to Entrepreneur Philippines and Jobstreet.com, those who pursue their master's degree are more likely to have better pay. In fact, those who took post-graduate studies are paid 73 percent higher than those who only have a college diploma. Aside from the potential pay increase, studying abroad is an interesting adventure in itself. European Union Ambassador Franz Jessen notes that it "allows one to gain a different perspective." Studying specifically in Europe will also give you a working edge especially if you're dead set on learning another language, plus you'll even get the opportunity to find a job in your chosen country should you wish to pursue your career outside the Philippines.
Interested? There's no harm in checking the fair out—maybe now is the best time to invest in yourself.
ADVERTISEMENT - CONTINUE READING BELOW
For more details visit www.ehef-philippines.com.
Recommended Videos
Comments
Load More Stories