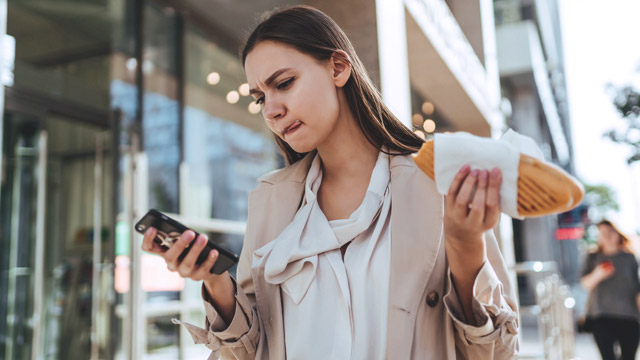 You're busy, you've got a lot on your plate, and you can't seem to get down from that high-strung and uptight state you've come to live with, even when it's time to rest. While some people welcome breaks and vacation leaves, you feel even more on edge when you're asked to take them, so much so that you keep on checking your email or phone just so you'll be able to feel like you're on the clock again.
ADVERTISEMENT - CONTINUE READING BELOW
Congratulations, you're addicted to stress.
Being addicted to stress is a legit physical and mental issue. According to a feature by King John Pascual on Business Insider, "Research shows that cortisol, known as the stress hormone, can make a region in the brain called the nucleus accumbens become more sensitive to dopamine, a neurotransmitter that gives us the feeling of pleasure and satisfaction." This means that stress can trigger a "natural high" which you'll find yourself craving again and again.
The thing is, being in a constant state of stress isn't doing you any good physically, emotionally, and mentally. It can cause fatigue and even trigger an array of cardiovascular diseases. In a culture that glorifies being "busy" and "walang tulog," stress addiction becomes a pressing issue, especially as many people look to fill their days with work in an unconscious effort to escape bigger personal issues.
In order to arrest the addiction, it's important to identify the symptoms. Here are a few that you should look out for, based on the list of The American Institute of Stress.
1. You enjoy tight and almost impossible deadlines.
You may not admit it—and you may even constantly rant about it with your officemates—but the truth is that you thrive in these situations. You feel a pleasant rush when you multitask and you thoroughly bask in the feeling of success every time you finish everything in just the nick of time.
2. You cram so many things to do within the day…
…Even when in the back of your head, you know they're impossible to finish. You just like having a full task list because it makes you "busy," and when you're "busy," you feel efficient and even important.
3. You keep on thinking about work even when you're on vacation.
Sometimes, you even feel guilty that you're on vacation. Breaks for you are a waste of time—time you could have spent typing up that report due on Monday.
ADVERTISEMENT - CONTINUE READING BELOW
4. You often choose work over spending time with family and friends.
Or you try to juggle both: since you "can't" spend the day with your parents (which you actually can but you can't control the impulse to work), you time in at your office, go out and have lunch with your folks, then go back to the office. On the outside, this set up looks fine, but too much of this "balancing act" can take a toll on you and your relationships.
5. You have a hard time sleeping or even just sitting in silence.
Silencing your brain is hard when it's running at 180 kph with thoughts of everything that you still need to do. Sometimes, you even lose sleep because it won't shut off.
How to deal with stress addiction
It's hard, but you'll have to discipline yourself to have a strict daily routine which involves rest and relaxation. You'll have to look for other sources of that "natural high" such as exercise and meditation. The key is to learn how to detach yourself form work by "turning off" at a specific time daily. By doing so, you'll be able to find that stress is not worth getting hyped over.
ADVERTISEMENT - CONTINUE READING BELOW
If, however, you can't seem to shake off the addiction, best consult a specialist.
Load More Stories