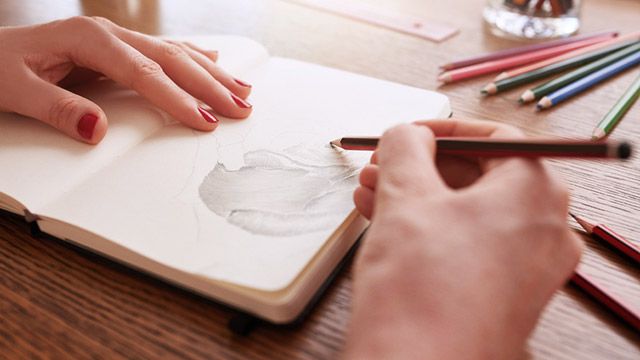 Does your day job coincide with your passion? If it does, then it's great that you get to enjoy combining the two. If it isn't, don't feel disheartened because you're not alone – there are many women like you who need to keep a career for the sake of stability. While this situation may not be so ideal, the upside is that you can still find passion and creativity outside your monotonous daily tasks. It only needs your conviction to prioritize yourself, as well as a bit of time management.
ADVERTISEMENT - CONTINUE READING BELOW
1. Don't stay in the office longer than you should.
Work-life balance, remember? If you're done with work, don't be a corporate martyr and clock out as soon as you can. This doesn't mean that you shouldn't help a colleague out or go beyond the call of duty if need be, only that you should also keep your personal time sacred. As what people say, "Hindi nauubos ang trabaho." Use your me-time to rest and invest in yourself, because you do deserve it.
CONTINUE READING BELOW
Recommended Videos
ADVERTISEMENT - CONTINUE READING BELOW
TRY: After work, indulge in a Milk and Coffee Scrub at Diana Stalder in SM Megamall. For more details, follow them on Facebook.
2. Find your creative output.
Your passion may be a part of this, but it's not necessary for you to stay within that circle. If you feel like looking for something new to do, don't stop yourself by thinking that you won't be good at it. No one perfects anything at first try, so jump into it with all your heart. 
Try: Sign up for adult ballet classes with Miss Lisa Macuja-Elizalde at Ballet Manila. For more information, visit BalletManila.com.ph.
3. Go on a staycation.
Creativity flows better when you're in a different environment and when you're well-rested. Don't feel guilty about giving yourself a break! Give your body and mind time to recuperate, or you might end up suffering a burnout.
ADVERTISEMENT - CONTINUE READING BELOW
TRY: Book a staycation at Marco Polo Ortigas, which has been recently awarded the prestigious Five-Star Rating by Forbes Travel Guide 2017. Weekend rates start at P5,300.
4. Challenge yourself.
Sometimes, it's not the job that suffocates you—it's the safe space that you keep yourself in. Go out of your comfort zone, whether physically or mentally, and dare yourself to try something different. Don't be afraid to make mistakes or to take risks because these are how you're pushed to think of creative solutions.
ADVERTISEMENT - CONTINUE READING BELOW
TRY: Into design? Jump into the Open Category of this year's Adobo Design Awards Asia and go toe-to-toe with your contemporaries. Entries are accepted until March 11. For more details, visit www.adobodesignawards.asia.
5. Read.
Books are still one of the best sources of knowledge, even in the digital age. It doesn't matter which genre you'd like to bury your nose into. The fact that you're flipping pages means you're learning something new, and that stock knowledge is something that you'll get to use in moments that you least expect.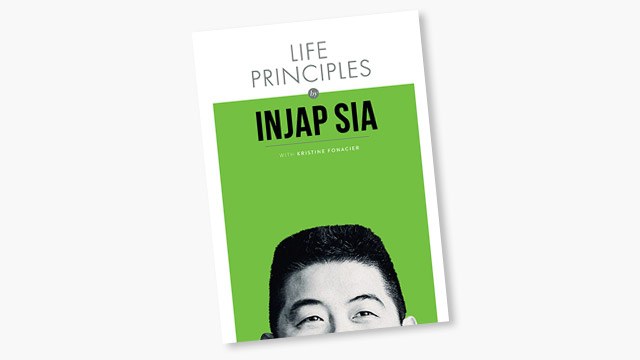 ADVERTISEMENT - CONTINUE READING BELOW
TRY: Read Life Principles by Injap Sia, published by Summit Books and available in leading bookstores and department stores nationwide for P295.
6. Learn from those who know more.
Sometimes, you feel stuck where you are because there's nothing new to learn. Whether you want shake up your career or level up your passion (or both), it's important to take a look at how those who have gone before you marched their way to success. While your journey will be different, there's always a thing or two to pick up from the best of the best.
TRY: Looking to explore cooking? Watch the four-part series Harvest with Margarita Forés CNN Philippines Free TV Channel 9 every Saturdays at 7pm or via livestreaming on cnnphilippines.com/videos.
Comments
Load More Stories